Practical Penmanship Course~Hiragana&Katakana~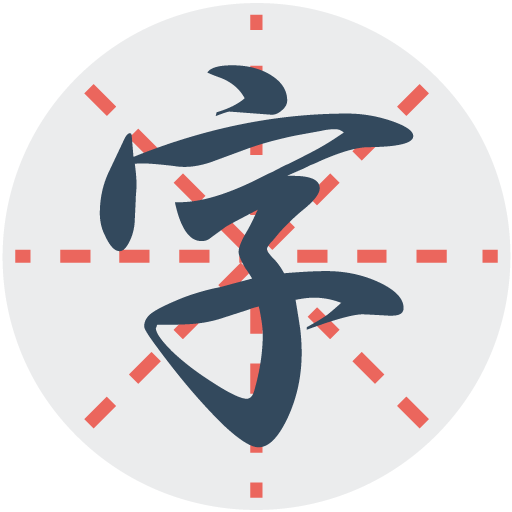 Calligraphy
Take this online penmanship course from home!
This course is for native or advanced speakers of Japanese.
Have you ever wanted to improve your handwriting? You may have hesitated to attend a penmanship class in the past and found it unexpectedly troublesome to post mail for a correspondence class. Maybe you practice by yourself, but you don't know how to improve and need someone to make corrections for you. If this sounds like you, then this at home penmanship course is just right for you.

In this course, you will learn basic printed style writing.
I have experience teaching my friends and children, and have also been a judge for elementary and middle school promotional exams.

*I cannot assign you a level or rank
*We will not use Skype for this lesson

~Lesson Progression~
(1) We will not use skype for this lesson so please randomly a lesson request time.

(2) After receiving a lesson request, I will send you a copybook accompanied with explanations. Please follow the copybook and practice by yourself.

(3) When you think you have practiced enough, use the submission sheet and use a ballpoint pen or permanent marker to create your work (I require a permanent writing tool because erasable tools can be used to fix your work again and again).
*I generally require my students to print out the submission sheet and write directly onto it, but if you do not have a printer, you may use a Japonica Learning Book 8 Mass or 10 Mass, or its equivalent.

(4) After writing your assignment for submission, use a scanner or take a clear photo with a digital camera, phone, or tablet (try to take it from a direct angle instead of diagonally. If the photo is unclear I may ask you to retake it).

(5) After you finish scanning or taking the photo, please upload it as an attachment on the request page.

(6) Once you have sent your assignment, I will correct it and return it to you before your reserved lesson time (please note that depending on when I receive it, I may not be able to return it beforehand. In that case, I will let you know when I will send the corrections).

*One correction per lesson, please. However, if you are taking lessons in succession, you may submit a previous lesson's assignment one more time for correction
~What to prepare~
(1) Practice paper or a notebook.
(2) A ballpoint pen, fountain pen, or permanent marker.
(3) A printer or japonica learning book 8 mass or 10 mass.
(4) A scanner or digital camera that can take clear images.
~Cancellation Policy~
*As soon as I send you the lesson materials, you may no longer cancel the lesson. Even if you do cancel, I will charge the entire lesson fee. Thank you for understanding.
*If you do not submit anything within a month after sending the lesson materials, I will consider the lesson complete and will no longer send corrections. Please be careful of the deadline.
*Redistribution or publication of any class materials or correction files is prohibited. If you would like to use them, please talk to me first.
Material:
Original Material
Lessons offered by this tutor
Feedback from students
練習をもっとしないといけないなぁと思いました。 普段書かない生活なので文字を書く練習をしないとと思います。 また頑張ります。よろしくお願いします。

自己流の癖字がひどいので直したくてペン習字を学習していますが とても勉強になります。 癖字をなおしてきれいに書けるようになりたいので頑張ります。 ありがとうございます。グッドです。

自己流で書いている文字が先生の書き方と違う事でとてもいい参考になりました。 はね、とめ、などに気を付ければ綺麗な文字がかけるということが わかりました。 少しずつ書いて綺麗に書く癖をつけたいなと思います。 このレッスンはとても助かります。わかりやすいので継続して続けたいと 思います。ありがとうございます。

自分のペースで気軽に受講できるのが嬉しいです。 課題提出を気長に待って下さる優しい先生です。 添削とフィードバックがたいへん丁寧で、次はもっとがんばろうと思わせてくれます。また、ひらがなとカタカナが同時に練習・提出できるのが、とてもありがたいです。 Emi先生のうっとりするようなお手本を意識して書く。それだけで、いつもの自分の字が格上げされる実感があります。老若男女問わず、お薦めです。

過去に習字を習っていたことがありましたが、オンラインでペン字習えるのはいいなと 思って、リクエストしました。 提出まで1週間以上経ってしまいましたが、Emi先生は急かすことなく 待っててくださり、添削も対応も丁寧でした。 ぼちぼちと続けていけたらと思ってます。