25 Minute 3 in 1 - Listening, Spelling, Reading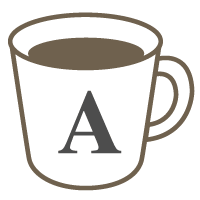 English

Method Oriented
Dictation

Listening
Practice your listening, spelling and reading (aloud). Suitable for beginners and intermediate students, kids and adults
In this lesson, I will read aloud an article slowly, one sentence at a time. For beginners, I will read out random English words. You will type on the chat box. I will correct spelling mistakes and explain new words. This lesson is a great opportunity to learn new vocabulary.
Depending on your level, questions about the article will also be asked.
You will have an opportunity to read an article aloud. I will correct your pronounciation.
Lessons offered by this tutor
Feedback from students
いつも私が会話のお付き合いをいただいていますが、今回は小6の娘のレッスンをお願いしました。事前に娘が興味のある資料を送り、メールでやりとりさせていただき、よいレッスンをしていただくことができました。事前にいろいろと提案させていただいたにも関わらず、私たちが十分な準備をできていなくて、申し訳なく思いました。これからレッスンを重ねて娘が慣れていってくれたらと思います。ありがとうございました。

I often don't know what the speaker says exactly for the word easily understandable when I read. By speaking aloud,or writing down,and sometimes chatting about the point with fun, I can make clear for the word(s). I think this lesson is very useful for the student like me. Teacher Audrey is flexible and every time thinks what's the better way for each student . I enjoyed the lesson today too. Thank you very much♥

新しいレッスンを受けました。聞く、書く、話す、とても勉強になりました。

数ヶ月、まともに英会話レッスンを受ける余裕がなく、久しぶりのAudreyさんのレッスンでした。 のの新しいレッスンについては、「こんなレッスンがあればいいなぁ✩」と思っていたものにとても近く、 実践的&効果的です。 ゲーム感覚で楽しみながら アッという間に時間が過ぎました。^^ 次回もまた受講したいと思っています。♥ I'd like to take this lesson continuously if I can !

Listening, Spelling, Readingが出来るクラスということで、ベータテスターとして受けました。私は初心者レベルなので「シンデレラ」をやっていただきました。Listening, Spellingまでは出来ましたが、時間がなくなってしまい、Readingまで出来なかったので、残念でした。しかし、私としましては、とても楽しく、ほぼほぼSpellingミスをしましたが、嫌な顔をしないで直して下さったので、安心しました。 Spellingの学習もしたかったので、私にはとてもうれしいクラスです!また受けたいと思います。発音も聞き取りやすく、お人柄の良さも伝わって来る講師なのでおススメのレッスンです。Audrey-san!ありがとうございました。またお願いいたします。