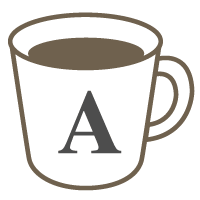 English

Vocabulary

Speaking

Writing
Practice your writing and speaking skills
This lesson is a good opportunity to practice your writing and speaking skills.
Before the lesson, please write a diary of what you did last weekend, and send it to me before the lesson. Please write about 200-250 words.
Who - who you spent the weekend with.
What - what you did.
Where - where you went.
When - Saturday? Sunday? Morning / afternoon / evening?
How - if you went somewhere, did you take the train, drive..?
During the lesson, you can read out the diary, and I will correct your pronunciation. If you are comfortable, you can add more details.
*If you want to talk about a previous trip, that's okay too.
A detailed review including grammar correction will be provided after the lesson.
Lessons offered by this tutor
Feedback from students
彼女は、私と同じく英語が第1言語ではないので、第2言語として習得する困難を理解してくれます。会話も上手で、こちらの気持ちを察してくれて、分かるまで優しく教えてくれます。アイスブレイクも上手ですし、テンポよく、いつも時間が無くなるくらい楽しい授業なので、お勧めします。

まずは、日本語で。オードリー講師は、いつ話をしても、何年も前からの知り合いのような気軽さがあります。それは、彼女の優しさが内面からにじみ出ているのだと感じ取れます。いつも、迷走する私を制御してくれるので、私自身はとても満足しています。タグ付けしたように、彼女のレッスンは、楽しい・内容が充実・対応が丁寧、またレベルに合わせてくれますし、れっすんごのフォローが素晴らしいです。もし私にもっと自由な時間があれば、毎日でも彼女と話がしたいです。 In English version. Anytime, I feel tutor Audrey has known for a long time. She is a really kindness person. She always tries controlling me when I lost my way in her class, so I'm always impressed her and I thank her. Anytime, I'm completely satisfied to talk with her every her class. Yes, she is great! Her lesson has many good points, such as fun, be substantial and so on. After the class, she makes me happy and then, she sends the perfect review for me. Ah, I want to tell all students how wonderful she is, but my English ability is very poor, sorry. I really want to chat with her more if I have free time more. You'll be able to understand my feeling easily if you take her class.