English "Listening" Exercise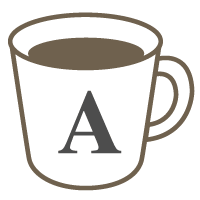 English

Listening

Vocabulary

Speaking
Do you want to check your level of "listening" skills? This is the right lesson for you!
Dear Cafetalk Community,
thank you for your interest in this lesson. This lesson is aimed to improve your English listening skills. Have you ever wondered how good your listening skills are? Often times, you might not understand or miss what a native English-speaker is saying.
Why don't you challenge yourself to this lesson to see how much you can understand the dialog from a casual conversation that I will read aloud. The narration is followed by questions to test how much you have actually heard.
Sound interesting? Want to improve your listening skills? I'll give you some great hints as to how you can develop and improve your listening skills. This is a fun and interactive class where I give you feedback in the session.
If you are interested, please request a lesson. I think you'll have fun while testing how much you can listen and comprehend Engliish. Why not give it a try? It will be nice to see you!
[*Disclaimer:] I may not be able to always supply written feedback. If you particularly want to receive my feedback, please ask me. I'm really sorry about this but fortunately the number of my students are expanding exponentially and my time is occupied teaching on Skype. I would sincerely appreciate your understanding.
Thank you for your interest. I am a gentle, fun, and caring English tutor and I would like the opportunity to meet you and talk with you!
Warmest regards,
Lady Ayame
(Patricia Ayame Thomson)
Lessons offered by this tutor
Feedback from students
Ayame 先生のレッスンを久しぶりに受けました。これは初めてのレッスンでしたが、リスニングの練習にはとても役に立つと思います。聞き取れなければスピードを遅くしたり何度も読んでくれるので助かります。いつも親切で優しいので楽しいです。また時間を見つけて受けたいです。

聞き取りのトレーニングが必要だと感じ、レッスンを受けました。英検やTOEICの準備にも役立つと思います。先生は終始笑顔で対応して下さるので、気後れなくレッスンを受けることができます。これからもよろしくお願いいたします。

初めてこのレッスンを受けました。30分間フルでリスニングの練習をすることができました。私がリスニングの練習をできるということはLady Ayameが読み続けて下さっているということで、とてもお疲れになったと思います。でも最後の1分まで読もうとして下さって、本当に誠実で優しい方なんだなと思いました。レッスン内容の良さだけでなく、先生の人柄に感激しました。

レッスン有難うございました。リスニングのレッスンとても勉強になりました。先生が、優しく丁寧対応して下さいました。有難うございました。

皆さま またまたフィードバックを投稿させて頂きます。Lady Ayame 先生が可愛くて (^^)v シェアしたくなってしまいました。大人の女性を"かわいい"と表現してはいけないでしょうか? ハリウッド女優でもあるAyame先生に''お元気でしたか?"って挨拶したら、嬉しそうに "Husand とバレンタインディナーに行ったの" ってはにかみながら。。話してくれました。私も女性ですがAyame先生が"かわい過ぎて" とろけそうになりました。(^-^) さて、前回のレッスンで毎週、Ayame 先生にEssayを提出するとお約束しましたから頑張ります。アドバイスも的確ですしレッスン楽しいですよ。次、受けるリスニングテストではもっと出来るようにIELTS のリスニング問題でもトレーニングしておきたいと思います。先生が"リスニング力強化の為にに見ておいて"、ってYouTubeにあるショートムービーのURLを送って下さいました。遊びながら学ぶ内容でとても楽しいです。Lady Ayame 先生のレッスンの魅力を語るにはスペース足りないですね♫ また投稿させて頂きます。(^^)/~~~