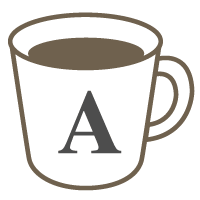 English

Good for beginners

Pronunciation

Speaking
This picture description challenge is a fun way to develop your English "speaking" skills. Use your imagination and enjoy expressing yourself in English!
Hello Cafetalk Community!
This lesson is a great way to develop your English speaking skills! By describing the picture you see, the exercise challenges you to practice your English communication skills and see if you can express into words what you see in the picture.
Due to the nature of this "picture description" exercise, it ellicits students to speak English. Due to the fact that students have to speak in complete sentences (however short), it challenges the student to use their imagination and express their thoughts into English.
Wouldn't you know it? Before you know it, you're speaking English! Why not give it a try? You can say as much or as little as you want. Most importantly, there are no "right answers." I invite you to do the best you can to find out how much detail you can describe.
I will help you with your pronunciation as you describe the pictures out loud. I will also gently correct your English if there are any mistakes or if there is a more natural way of saying the same thing.
I am a friendly, conscientious, and gentle English tutor, and I would love to have the opportunity to work with you to improve your English. For my background experiences and educational credentials, please take a look at my profile page.
Thank you for your interest and for taking the time to read about this fun lesson! I look forward to meeting you and/or seeing you soon!
Warmest regards,
Lady Ayame
(Patricia Ayame Thomson)
Lessons offered by this tutor
Feedback from students
初めて受講しました。英語を多く話したいと思っている人にはこちらのレッスンはおススメです。写真を見て自分なりに描写、説明をして、その後講師が間違った表現などを訂正してくれます。わからない単語はタイピングしてくれるので、復習もできます。気を付けながら話しているつもりでも間違いがあり、講師の指摘になるほどと思うことが多かったです。ありがとうございました。

写真を見ながら説明をするので,必要な単語を思い出すことができたり,分からなかった単語を教えてもらったりと,とても勉強になりました。

いつも楽しくレッスンを受けてます。 即興での描写をすると、いつも知らない単語に遭遇するので良い勉強になってます。

毎回、楽しくレッスンを受けてます。とにかく即興での発話、描写のまとめに慣れていきたいので、良い練習になってます。

「学校より、勉強になる!」らしいです。娘の祖母がアヤメ先生がモデルでご活躍の頃を覚えており、祖母とも盛り上がりました。表現者でもある先生から、表現力とかも学んでくれたら嬉しいです。