【For Kids】More drawings!【90min Long ver!】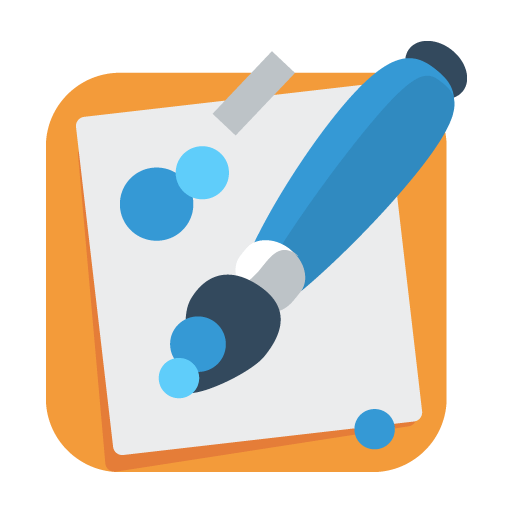 Art for kids
"I would like to draw with various materials!" "I would like to know how I can improve my drawing skills!" This lesson is for those children who love drawing and are eager to learn more.
Free expression is indeed important when you draw.
But, relying solemnly on free expression does not improve your drawing skills. If you would like to improve your drawing,you would need what I call

"PLUS alpha tools"

which includes different artistic points of views and new drawing materials.
In this lesson, I would like to teach more technical and advanced drawing to children!
There is nothing to worry about! It is actually easier than it sounds.


For example, when you draw a self-portrait, you need to analyze your face first.
In my portrait lesson, students observe their faces by looking into mirrors and touching their face parts to understand what their faces actually look like.
"I have a pair of eyes…and a pair of ears…"
"My hair is coarse and straight… and… how do my cheeks feel when I touch them?"
Those comments made by children may sound too obvious to adults, but becoming fully aware of the simple human anatomy is crucial when you draw human faces. I often use my original teaching tools to help students' conducting their own creative observations.
Other than self-portraits, I can also teach still-life and landscape drawings. In this drawing lesson, I can teach my student a brief art history when it is needed. If you are a parent and reading this lesson description to your child, please let me know your and your child's needs and wants!
(Please let me know if there is any subject matters, themes, or art materials that would like to apply in this lesson!)
☆Applicable Ages☆
Elementary, Middle, and High School Students.
(I would like to consult with parents to learn your child's interests and such, to determine what curriculum would work the best to your child.)
☆What to Prepare☆
・Drawing paper
・A set of watercolor paint (What you already own at home or at school would perfectly work!)
・Colored pencils (Preparing at least 36 different colors or more would be ideal.)
・Sharpies, pencils, and pens.
・And any other drawing materials of your favor!
★Attention★
This lesson lasts for 90 minutes.
It can be hard to concentrate on drawing for one and a half hours, even for adults. Children are just the same. I always try my best to keep students motivated, but I at the same time, I never want to make my students feel stressed by feeling obliged to sitting in front of something that they want to take a break from.
Therefore, I highly encourage you to book my other 60-minute long art lessons first for your children, before signing up for this long lesson.
I cannot wait to have a lesson with you!


Sachi


【 Cafetalk Translation / February 2019 】
Material:
Original Material
This tutor is currently on leave or vacation.
Lesson requests can be made after Jul 9, 2020.
Lessons offered by this tutor
Feedback from students
小5の娘が毎回とても楽しそうにレッスンを受けています。 先生のレッスンを受けながら絵を描くと、魔法がかかったみたいにうまく描けると、喜んでいます。 絵は私が教えられないので、絵画教室に出向かなくても、自宅で教えて頂けるので、とてもありがたいです。