Conversation in German (Big Lesson)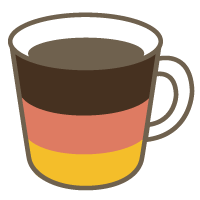 German

Pronunciation

Listening

Speaking
We will practice a conversation in German for 45 minutes. If you wish, we can use documents and textbooks.
In this lesson,

we will practice a

conversation in German.
The conversation has a length of 45 minutes and is suitable for every

German level

.


We will practise a typical conversation in German and we can talk about

every topic

you are interested in. Furthermore, we can do a "

role-play

", if you want to.
Together we will

improve your

"talking"

and

"hearing"

ability in German.
I have prepared a lot of different

teaching materials

, so you don't have to worry about it.

Of course, we can also use

documents

from you.



If you have any further questions, don't hesitate to contact me. :)
Lessons offered by this tutor
Feedback from students
フリートークで言葉に詰まる事なくリラックスして話せました。レッスン後のフォローもとても親切で丁寧でした。ぜひまたお話ししたいです。

Franzis先生、いつも丁寧and満足度★★★★★のレッスンをありがとうございます!!今日は基礎から一緒に勉強させてもらいましたが、「やっぱりドイツ語楽しいな~」と思いました。Franzis先生と話すと、ドイツ語学習へのmotivationがUPします。これからもお世話になります。よろしくお願い致します!

毎回、レッスン後に、かなり丁寧にfeedbackを書いて頂き、ありがとうございます!!先生からのfeedbackは、復習の時に、かなり役立ちます。また、今後の勉強方法や使用教材についても、親身になって相談に乗って頂き、ありがとうございます。Franzis先生と出逢えて、本当に良かったです~~これからもよろしくお願い致します★