Conversation in German (Big Lesson)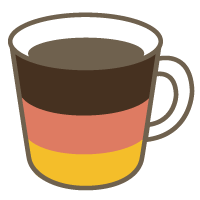 German

Pronunciation

Listening

Speaking
We will practice a conversation in German, longer than the usual course.
In this course,

we will practice a

conversation in German

, but longer than usual.



We can talk about every topic you want to talk or know about. For example: Self introduction, hobbies or about work.
Together we will

improve your

"talking"

and

"hearing"

ability.
If you have any questions during the lesson, don't be afraid to ask me. :)
I have a lot of different teaching materials, therefore you don't need anything.
Furthermore, we can use the book "Begegnungen A1+", if you have this book and you want to use it.
Lessons offered by this tutor
Feedback from students
いつもながら、とても楽しくドイツ語が勉強できています。 Franzis先生の授業を受けていて、一番良かったことは、わからないことをそのままにしなくなった点です。 外国語のリスニングの際、「あまり聞き取れなかったけど、そのことは先生に言いにくく、そのままにしてしまう」というケースは、これまでよくあったのですが、 Franzis先生はとても優しく、あったかい雰囲気なので、わからなかった場合は、そのことをすぐ話すことができます(そうすると、すぐに、繰り返して下さったり、別の表現で言い換えたりして下さいます。) また、フィードバックをしっかりいただけることも、とても良い点だとおもいます。 たとえば、レッスンで新しい単語や表現が出てくると、複数例文をつけてフィードバックをくださいます。 自分で、そのような例文を書き出したり、音読したりすれば、相当、力になるのでは、と思います。 なお、いつも30分コースでお願いしていましたが、今日は、45分コースも試してみたいと思い、授業をお願いしました。 結果的には、大満足でした。あまり時間を気にしないでもいいので、リラックスして、しっかりお話できました。今後、時間が確保できるなら、ぜひ、毎回45分コースでお願いしたいなあと思いました。

楽しくて勉強になって本当に感謝しています!ドイツ語会話を勉強するには最適な先生だと思います!!

楽しくて勉強になる会話とフィードバックがありがたいです。いつも印刷して読んだり調べたりしてレッスン時間以上に勉強できます。 なかなか身にならないのが申し訳ないばかりです。

初心者の私が、ドイツ語のフレーズを、質問するというレッスンをやりました。 とても楽しかったです、

いつものように楽しくあっという間に終わってしまいました。フィードバックがとても分かり易く疑問点は次回教えて頂けるので大変勉強になります。 ありがとうございました。