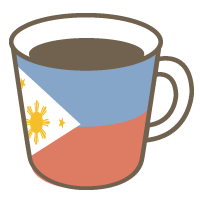 Tagalog

Travel

Idioms

Grammar

Listening
Customized Materials and feedback sheet provided for this class for a better class experience.
Kumusta ka! This class is customizable according to your Tagalog learning goals. I prepare my original comprehensive material that you might want to use. This lesson is perfect for all level (from absolute beginner to advanced fluency level) and for those who want to focus on the following:
1. building their vocabulary
2. grammar structure
3. daily and natural Tagalog conversation
4. formal and informal sentence structure
5. cultural notes
6. idioms and slangs
7. intensive Tagalog goals (reading, speaking, listening practices)
We can modify your class to one of the following categories:
1. Daily Tagalog Conversation (with original materials included)
2. Tagalog songs
3. Tagalog movie and TV series
4. News
5. Grammar Focus
6. Intensive Reading and Speaking practice
7. Listening Practice
8. Art and Culture
9. History


Feel free to book my language consultation class for your language goals if you need to, just so we can prepare your materials before you get started learning Tagalog with me. We will make your 25 min. worth your time with the rich in content topics.
NOTE:
I'm giving my students some platform options we can use for a better learning experience.
1.

Skype

-

I think the student can record the class video on their end if they wish to. Otherwise, just the normal class with chatbox message threads are good enough.
2.
Zoom

-
with downloadable mp4 recorded video, share-screen, whiteboard, chatbox, and some other features and annotations
3.

Webex

-

with recorded video via Webex player, share-screen, whiteboard, chatbox, video player during the class, and some other features and annotations

Tutulungan kita sa pag-aaral mo ng Tagalog. Magkita-kita po tayo! :)) ~Jaja
Lessons offered by this tutor
Feedback from students
答えられなくても、いつも笑顔で対応してくれるので嬉しい

いつも丁寧に教えてくださるので、嬉しいです。明るい先生

久しぶりのジャジャ先生。緊張しないで楽しく学べました。1つ1つ説明してくれるのでとても充実でした。