Quick American English Discount Pack! (15 min.)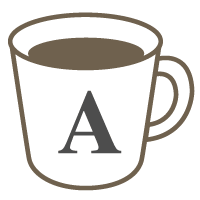 English

Grammar

Vocabulary

Speaking
Six lessons for the price of five! One free class! This is a 15-minute lesson for busy people. Let's talk and practice your English!
Hello Cafetalk Community!
This is a Discount Lesson Pack for "Quick American English." There will be six lessons for the price of five! One lesson is free!
This Discount Package is for a package of six 15-minute lessons for students who are busy but would like to practice speaking on a regular basis. Even a little bit of English every day is helpful in improving and maintaining the English you already know.
If you'd like, we can have a "Free Talk" English conversation during the lessons. On the other hand, I can customize the lessons including "role play," "learn new vocabulary words," "read newspaper articles," or "random questions challenge." If you have something specific you'd like to work on, I will be happy to help with your request.
If you only have a small window of time but want to speak English with a native English-speaker regularly to improve your English speaking skills, this discount pack is the perfect lesson for you!
I am a gentle, fun, and easy-going English tutor, but I take my work very seriously. Please give this six lesson package a try. (If you'd like to take only one 15-minute course, I have a separate lesson for a one-time lesson).
Let's get to know each other and have fun speaking in English together! I look forward to meeting you and helping you improve your English! Please request a lesson if this discount package incuding six lessons for the price of five is suitable for you. See you soon!
Warmest regards,
Lady Ayame
(Patricia Ayame Thomson)
Lesson Pack Details:
This is a 6-lesson pack. You will be issued 6 free coupons when your first lesson is confirmed by the tutor so you can request the remaining lessons. Please note that all requests related to this pack must be taken within 90 days of the confirmation date.
Lessons offered by this tutor
Feedback from students
Ayame sensei's lessons are always very enthusiastic. And warm advice after lessons always make me very positive. She motivates me every time, so I feel like studying much more and taking her lessons more. She is always very professional and kind, cute, fashionable and friendly!!

いつも優しい先生です。本日も楽しいレッスンをしていただき、どうもありがとうございました!

今回も急なリクエストでしたが、快くレッスンをしてくださいました。いつでも優しく気さくな先生です。ありがとうございました!

急なリクエストをしてしまいましたが、先生は快く丁寧な対応をしてくださいました。いつもありがとうございます!

とても優しい先生です。今日のレッスンも楽しかったです!ありがとうございました^^