Proofreading and Editing: Up to 1000 Words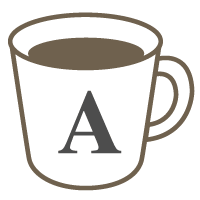 English

Writing

Proofreading
Native-Check
Detailed proofreading and editing for up to 1000 words of brilliant English!
This is a detailed proofreading and correction service for short pieces. It's suitable for anyone who wants their writing to be brilliant!

1000 words could be:


a business proposal or plan


a school, college or university essay


a personal statement


a poem or other creative writing you've written or translated


a blog post you've composed


anything else that's a little longer!


Lessons offered by this tutor
Feedback from students
間違って重複した内容を添付したのですが、無料で追加のプルーフリーディングを行ってくれました。 とてもありがたかったです。

Thanks to you, I was able to submit my application to a university. Your explanation was so clear and thorough.

She is very kind and professional. She gives collection with detail explanation, it is very understandable for me. For example, how to use "a/the", "which/that".

I requested to Sara san to check my essay for MBA application, she corrected my English with detail explanation. She is very professional and very kind.

I was very impressive with Sara's detailed explanation. I was as if being by the side of a tutor correcting my mistakes with comprehensive explanation. This class is worth-taking. I recommend it to students at all levels.