Random Questions *Detailed Skype Notes*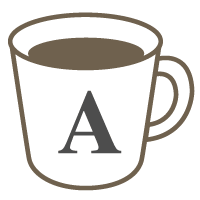 English

Vocabulary

Speaking

Fun & Games
Energize in English!
*This lesson includes detailed notes on Skype, with pronunciation notes and corrections. This lesson does not include Cafetalk feedback (no lesson review on Cafetalk).

I've created this fun lesson for students who enjoy the "Random Questions" warm-up in my Quick Response and Natural Response lessons.

Using quick questions on a variety of topics, you'll be able to build your vocabulary and gain confidence while focusing on speaking.

As usual, I will type notes for you on Skype so that you can remember new expressions.

Thank you for taking a look at this lesson; I hope you'll enjoy it!
Lessons offered by this tutor
Feedback from students
レッスン時間内はしっかりと気を抜いたりなあなあになったりすることなくとてもていねいに指導し、話を聞いてくれます。が、ぐだぐたなおしゃべり終わることはまずなくて、しっかり時間管理、学習モードに、戻してくれます。

いつも丁寧に間違いを訂正してくれます。私は自分の英語のダメさにすぐに落ち込むタイプですが、Eby先生は、さりげなく訂正してくださるせいか あまり自分自身にがっかりせずに楽しく授業が受けられます。また次回もクラスを受講するつもりです。 She always corrects my mistakes kindly. I tend to be disappointed to my low English level, but I can enjoy her lesson. It is because her way to correct mistakes is soft. I'll take her class again.

久しぶりに受講させていただきました。今回は前半は最近言った旅行先での出来事についてフリートーク、後半はランダムクエスチョンをしていただきました。たったの30分なのに、内容が濃い時間でした。Eby先生は私の会話中にミスがあると、見過ごさず絶妙なタイミングできちんと教えてくださいます。またぜひ受講したいと思います。

久しぶりのレッスンでちょっと緊張しましたが、いつも通りEby先生の笑顔に安心しました。こちらの質問にも例文を書いて指導してくださり、ランダムクエスチョンでもうっかり間違えやすい表現をきちんとチャットボックスに入れてくださったので復習に役立てたいと思います。Thank you, Eby-sensei!

Eby先生のレッスンは予約がなかなか取りにくくて久しぶりにやっと!受講できました。事前に質問がないか聞いてくださるので、さっそく疑問点を解消することができ、またランダムクエスチョンではテキパキと質問をしてくださり、ご自分の経験も添えてくださるので、学ぶことの多い30分でした。Thank you, Eby!!