Voice Lesson for Speeches♪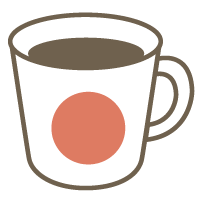 Japanese

Other
Do you know the effective use of your voice when you deliver your speech?
Do you know how to use your voice effectively when you deliver your speech?
Even though many workers have to deliver a speech in their jobs, many of them feel that:
・they are not good at speeches
・they cannot speak loud enough
・they lose their voice a day after they had their speeches.
Me as a professional vocalist can improve your speech performance! By taking this lesson, your voice will become easily heard!
Please do not hesitate to let me know if any of my time slots are not working for you. I can try to adjust my schedule for you! See you in my lesson!
【Cafetalk Translation / December 2018 】
Lessons offered by this tutor
Feedback from students
声が小さくて弱々しいという長年の悩みがあって、体験レッスンを受けました。ストレッチから始まり、姿勢や体の構造のお話をしてくださいました。私の声の特徴と改善できる部分を、わかりやすく実践も交えながら教えてもらい、すでにちょっと手応えを感じました。レッスン後のメッセージにも内容を載せてくださって助かります。またよろしくお願いします^^

因為自己的能力不足,讓老師教得比較累,我幾乎都不知該如何開口,老師也不段的開話引導,但建議有點程度的同學來聽課,會有更大的幫助。

娘たちが受講しました。 とても活気がある先生だったようで、楽しい時間を過ごせたと大満足のようです。 上手な話し方・歌い方を心がけるテクニックや重要なポイントを伝授してもらい、今後の日常生活や性格改善?にも生かせそうです。 ありがとうございました。

Yukina is good teacher who will give you a lot of useful advice. If your Japanese is not good, you can choose her class, she will explain to you in English.

声と体の関係から詳しく説明してくださったので、どの状態で声が通るようになるのかがとてもよくわかりました。私の発声の課題やどんな練習をすればいいかについて的確なアドバイスをいただき、ありがとうございました! ゆきな先生の声は耳に心地よくて憧れます:)