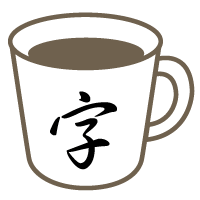 Cantonese

Good for beginners

Vocabulary

Speaking
Learn Cantonese from a Native Speaker
Learn useful and practical Cantonese phrases for travel and business purposes.
Customized lessons. Audio feedback can be provided.
When you request this lesson, please let me know whether you are learning Cantonese for travel, business, or just for fun. It would be helpful if you can give me a list of phrases that you would like to learn.
Lessons offered by this tutor
Feedback from students
いつも丁寧に説明してくださいます。また、前もって勉強したいものを送っておくと、それに合わせてレッスンをしてくれます。

There will be always a review of the lesson you had. It will help you to remember, what you have learnt.

Even it is 30 mins lesson, the lesson is always very intensive. I am satisfied becase I could lern basic conversation in a short time.

Good to learn the language with correct pronounciation. The tutor explains both in English or in Japanese. It helps me a lot!

The tutor is patient and correct immediately, when the pronounciation was not properly. It was nice lesson!