Pre-Lesson Counseling Session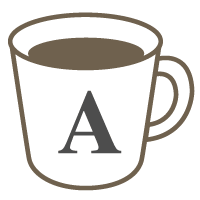 English
(*Please do this counseling session before starting a class.) Let's meet to talk about my classes and your goals. A chance to ask any questions you may have.
This session's purpose is to determine what class you are interested in, your ability in that language so far, and your goals. Also, I'd like to answer any question that you might have. We can speak in English or in Japanese.
I am truly looking forward to meeting you!
Please note: This is not a trial lesson or regular lesson. This is only a pre-class counseling time.
Lessons offered by this tutor
Feedback from students
初めてオンラインレッスンを受けるので、スカイプの使い方含め不安なことと伝えると、 丁寧に応対してくれ、レッスンの進め方の提案もよかったです。聞き取りやすい話し方を してくれましたし、こちらが緊張してしどろもどろになっていても穏やかに聞く姿勢を 取ってくださり、安心しました。またレッスンを取る予定です。

I could talk to Teacher Alan with relaxing,,because he created an affable atmosphere.

My daughter loves the lesson very much, she is looking forward to the lesson very week.

Alanさんはとても優しく紳士な方です。超初心者の私もに優しく接してくださいました! アメリカ、日本どちらの文化も理解していらっしゃるので、気軽に話すことができます^^

とても親切に対応していただき、感謝しています。先生の英語は聞き取りやすく、ゆっくり話してくれるのであまり英語が上手ではありませんが自信を持って英語で話しができ楽しかったです。時間をとって、英語を勉強したいと思います。