English for Children (5-10 years) 25 Minutes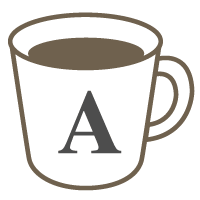 English

Good for beginners

For Children
Primary Schoolers

Vocabulary
Help your child master English basics with a fun class!
This class is for children who have studied a little English, but need help to improve their vocabulary and confidence. After each class I will send you a set of printable flashcards for you to review the new vocabulary with your child.

Parents are welcome to join in with the sessions, and I can provide a free trial.

An example plan for five sessions would cover:


the names of toys and games


the names of colours and animals


basic grammar structures such as 'I like/I don't like...'; 'My favourite/..."


conversation games to review the English alphabet and the vocabulary we've learned so far


If you have any questions feel free to book a no-obligation free trial. I look forward to meeting you!
Lessons offered by this tutor
Feedback from students
彼女のティチングスタイルは外国語を勉強しているというプレッシャを暖和する、教材が豊富で大人も子供も楽しく長く勉強を続けられる。

Sara is perfect for all levels from beginners to advance. She is teaching my kids for almost 2yrs .Her gentle attitude makes my kids to calm down as well ,and concentrate.

5歳(あと数日で6歳)の娘が受講しました。終始笑顔でゆっくりと話してくださいました。娘が分からない質問を、私が最初に聞き、娘に質問をして答えさせましたが、私が聞き取れなかったとき、簡単な質問だったので聞き返すのが恥ずかしかったのですが聞き返すと、笑顔で気持ちよくもう一度言っていただいたり、タイプしていただいたりしました。レッスンの後、いくつかのフラッシュカードとその活用方法をメールしてくださって、そのカードを使って予習した後、次回レッスンを予約したいと思いました。