Professional Vocal Lesson♪ [Intermediate]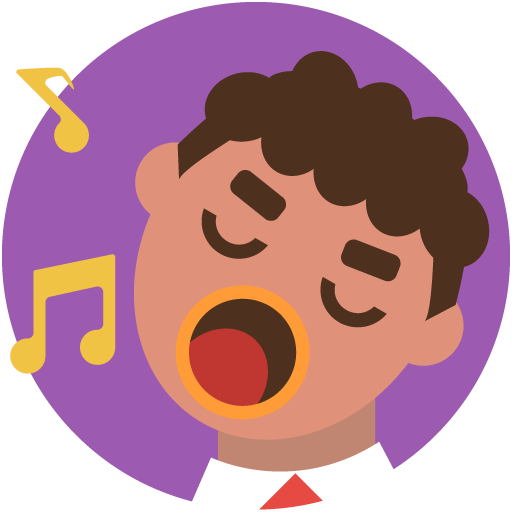 Song
If you are pretty good at singing but want to improve your performance, I would recommend you to take this lesson! As a professional singer, I can coach you though from the vocal exercise to the practice to tune your voice!
Many people wonder how they can improve their singing performances. Small changes in your posture, or how you use your body, can make you sing much easier!! Me as a professional vocalist will coach you! Let's have fun learning post-beginners' level materials, and get excited about improving your performance!
Lesson applicable to: the Post-beginners (Anyone who wants to learn more than beginners' version of this lesson!)
Age: Everyone is welcome!
Lesson materials: Not required (I may tell you the books that I often recommend to my students, but it is not required for you to get one!)
【 Cafetalk Translation / December 2018 】
Lessons offered by this tutor
Feedback from students
今日は、ジャズスウィングの曲のフェイクの仕方を教えてもらって、おもしろかったです。 簡単にはいきませんが、やり方が分かったので、少しずつ自分の歌に取り入れたいと思いました。

ゆきな先生のレッスンを受けると声がどんどん出るようになります!

中級向けレッスンということで、ちょっと難しめのコード感を掴むボイストレーニングをしていただきました。 課題曲についても、グルーブ感を出すコツ、リズムの取り方など、毎回学ぶことが多いです。

ボイストレーニングでは、ピッチを安定させるための方法や、体の使い方、姿勢についてチェックしていただきました。 繰り返し指摘していただくことで、自然にできるようになれるかなと思います。今日も楽しいレッスンでした。

歌うための体の使い方を具体的に、丁寧に教えてくださいます。ほんのちょっとした動作で体のバランスが崩れ、喉に力が入ってしまうんですね。今まで全く気付かなかったことばかりです!レッスンのたびに新しい発見があり、ワクワクです!曲の指導もとても丁寧です。伝わる歌の歌い方もしっかり指導してくださいます。