Professional Vocal Lesson♪ [Beginners]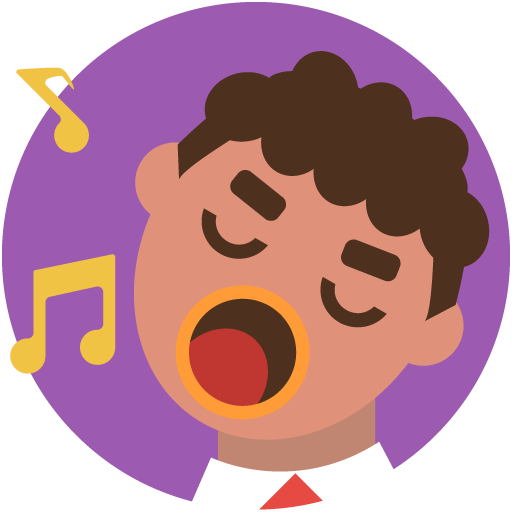 Song
How to sing without hurting your vocal code? From the basic exercise to the song practice, let's have fun in this lesson!
Hi! A jazz vocalist, Yukina Kita here.
Many people wonder how they can improve their singing performances. Small changes in your posture, or how you use your body, can make you sing much easier!! Me as a professional vocalist will coach you! Let's have fun singing!
Lesson applicable to: Beginners
Age: Everyone is welcome!
Lesson materials: Not required (I may tell you the books that I often recommend to my students, but it is not required for you to get one for this lesson!)
【Cafetalk Translation / December 2018 】
Lessons offered by this tutor
Feedback from students
今日も素晴らしいレッスンをありがとうございました。レッスン中、「あ、今うまく声が出なかったな…」と、自分で密かに感じていると、先生がものすごく的確にわかりやすく、原因と直す方法を教えてくださいます。そしてその通りにして歌ってみると、次はちゃんと声が良くなっているんです!!先生との60分間は、驚きと喜びと満足感でいっぱいです。そしてとっても楽しいです。お手本に歌ってくださる先生の歌と声も本当に素敵で、毎回うっとりしながら聞いています。次のレッスンもとても楽しみです。

今日も素晴らしいレッスンをありがとうございました。目から鱗が落ちまくりの60分間でした。声を出すのに体の隅々まで、仕草まで関係しているなんて、本当に驚きました。無意識にしていた癖を直して、楽にきれいな声で歌えるようにしたいです。今回は、夜中にペットの体調が悪くなったため、レッスン当日朝に連絡を何度かさせて頂きましたが、お忙しい中お返事をくださり、また、温かいご配慮までいただき、先生の優しさに本当に感謝しています。次のレッスンもとても楽しみです。またよろしくお願いします。

とても素晴らしいレッスンでした。私は、発声を直したいと思っていましたが、Yukina先生はその願いを叶えてくださる先生です。今日は体験レッスンをお願いしましたが、響く声を出すための説明を実践を交えながら詳しくお話ししてくださり、レッスンが終わるころには驚くほど声が変わりました。素晴らしい先生に出会えて、本当に嬉しいです。綺麗な声で歌えるように続けて行きたいと思います。これから、よろしくお願いします。

説明が具体的なのでとてもわかりやすかったです。声が小さいのが悩みだとお伝えしたところ、原因と思われることをいくつか指摘して頂きました。どのようなことを気を付けるべきかがわかったので、とても有意義なレッスンでした。先生のようにハキハキ通る声で話せるよう、またレッスンをお願いしたいと思います。