Write it, Read it, Remember it with ミラーさん's Novel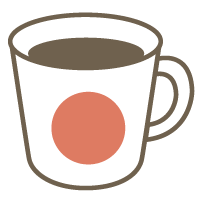 Japanese

Pronunciation

Reading

Art & Culture
Literature/Poetry
After writing down one chapter of ミラーさん from Minna no Nihongo, we will practice pronunciation.
Do you remember ミラーさん from Minna no Nihongo? Wouldn't you like to know a bit about his everyday life? There actually is a novel about ミラーさん's life♪
We will use this novel in our lesson.
Before the lesson, you will write down one chapter from ミラーさん's novel and then we will do pronunciation training during the lesson. First, I will send you an email with the novel. After writing it down in a notebook, let's have this lesson♪
Cafetalk Translation - 5/2018
Material:
Original Material
Lessons offered by this tutor
Feedback from students
arikawa 先生はとても親切で話しながら訂正してくれて文法もはっきり説明しました。勉強になりました。

先生はとても明るくて優しい方です。生徒のリクエストよを真剣に考えている先生です。 説明もわかりやすく、勉強する意欲が湧いてきます。 値段のほうも負担できる範囲でよかったと思います。 ありがとうございます。

老師很親切也很認真,只是一起念小說的文章的時候,透過視訊的方式,彼此聽到的聲音一定會有些微的延遲,覺得效果就沒有想像中的好。 The teacher is really nice. However, when read the novel together through skype, it would cause some delay, and thus it was not as good as I expect.