Translate Journal to Boost your Expressions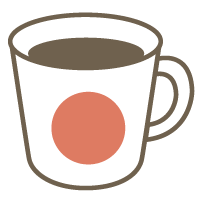 Japanese

Vocabulary

Speaking

Translation
Translating Chinese diary entry into Japanese, you can enhance your Japanese expressions.
(Please note that this profile has been translated by Cafetalk for easier understanding. The tutor doesn't speak English.)

Level:Intermediate ~

Lesson Content:(1)We will translate a diary entry sentence by sentence. We will focus "which way of saying this sounds more natural in Japanese."
(2)Read aloud the Japanese translation of the diary, but only by looking at the original diary entry written in Chinese.


What you can practice in this lesson;

(1)You can speak one full text in Japanese, not like a short dialogue.

(2)You can express feelings and emotions in Japanese.

(3)You can describe everyday life scenes in Japanese.


※During this lesson, we will also learn related vocabularies, idioms, and correct pronunciations and grammars.

Cafetalk Translation July 2018
Material:
Original Material
Lessons offered by this tutor
Feedback from students
これまでのレッスン、ありがとうございました。 先生のおかげで日常生活で使われる色んな表現を学ぶことができました。 翻訳レッスンを通じて日本語力がどんどん伸びていくのを身をもって感じました。 このレッスンを中上級者の方々にお勧めしたいんです。

今まで週一回のレッスンを受けていて、実力がどんどん伸びてる気がします。しっかりと勉強したい方々にお勧めします~

日記翻訳を通じて日本語レベルがどんどんレベルアップしていく気がします。 中級以上のレベルの方に勧めたいレッスンです。

對於現階段的我幫助很快! 才一堂就收穫遠超過預期!!!!!! 希望能跟著老師的腳步升級自己的書寫/口語能力 謝謝老師!!!