Translate Journal to Boost your Expressions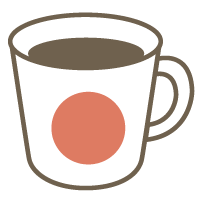 Japanese

Vocabulary

Speaking

Translation
Translating Chinese diary entry into Japanese, you can enhance your Japanese expressions.
(Please note that this profile has been translated by Cafetalk for easier understanding. The tutor doesn't speak English.)

Level:Intermediate ~

Lesson Content:(1)We will translate a diary entry sentence by sentence. We will focus "which way of saying this sounds more natural in Japanese."
(2)Read aloud the Japanese translation of the diary, but only by looking at the original diary entry written in Chinese.


What you can practice in this lesson;

(1)You can speak one full text in Japanese, not like a short dialogue.

(2)You can express feelings and emotions in Japanese.

(3)You can describe everyday life scenes in Japanese.


※During this lesson, we will also learn related vocabularies, idioms, and correct pronunciations and grammars.

Cafetalk Translation July 2018
Material:
Original Material
Lessons offered by this tutor
Feedback from students
先生 親切にレッスンしてくれてありがとうございます。

一直在找這種的翻譯課程~因為自己翻的句子沒有老師修改,實力也無法提升,老師會一句句幫你修正句子,也會告訴你不同的說法~先生、ありがとうごさいます!また次の授業で会いましょう〜

先生、ありがとうございました。次のレッスンが楽しみにしています。 很喜歡翻譯日記這樣的授課形式,能練習順暢以日文表達意思,老師也會在過程中補充合適的語彙或慣用法。

I have been a long time without trying to translate the whole paragraph from my mother tongue to Japanese. During this practice, I realized I still keep the way of thinking in Chinese which is weird sometimes in different language. I am confused about how to improve my Japanese from normal toward excellent, and this practice may be a good one, it directly shows how I think different from the native and my weakness.