Learn English with Breaking News!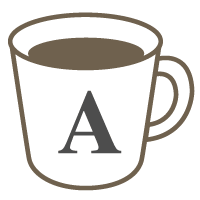 English

Reading

Vocabulary

Speaking
Build your vocabulary by reading and discussing the breaking news!
Hello Cafetalk community members!
This class is for you if you want to learn English and develop your vocabulary by reading the latest, breaking news! I will have you read the newspaper article or web blog to improve your reading and comprehension skills.
While you are reading, you may find many vocabulary words that you didn't already know. I will make a list of the new vocabulary words for you and I will explain the meaning of each word in both English and Japanese. I can speak both languages, so I can explain the meaning and content of the news article and vocabulary words in both English and Japanese.
By discussing the news article with me, you will be working on your speaking and conversational skills. I can help you with your pronunciation of the English words as well. *For your convenience, I can chose the newspaper article for you or you can supply an article that is of interest to you! (Please let me know before the lesson.)
As you can see, there are many benefits to this lesson and is meant to improve your English in many ways at the same time! This is a fun way to discuss the latest news and go over the article together! If you don't know too many difficult vocabulary words or you are intimidated by reading English news, this is a perfect lesson to build your vocabulary, reading, comprehension, speaking, and pronunciation simultaneously. Please join me if this is the class for you! I hope to see you soon!
Warmest regards,
Lady Ayame
(Patricia Ayame Thomson)
Lessons offered by this tutor
Feedback from students
とても話しやすかったです。 よく聞いてくださるので、ゆっくりでも自分で頑張って話そうとできました。

終始笑顔で接してくれて、私の話にも耳を傾けてくださいました。質問をどんどん進めていただき、拙いながらもいっぱい話すことができました。

最新のニュースを知ることができる上に英語も勉強できる、とてもお得なレッスンです! いつも可愛らしくて優しいステキな先生です。

ニューストピックを事前に送って頂き、発音練習やディスカッションを行いました。Ayame先生の授業は本当にいつも楽しいです! すごく優しくてわからない単語や表現を丁寧に教えてくださります。 いつもありがとうございます。またよろしくお願いします。

Ayame先生はいつも優しくて楽しく会話ができます! 今日も楽しく授業を受けることができました。 またよろしくお願いします!