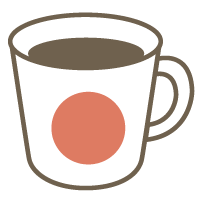 Japanese

Speaking
General Discussion
Let's talk in Japanese! Practice your spoken Japanese, improve your fluency and enhance your vocabulary!
Let's talk in Japanese!
This is a free conversation class. We can talk freely or decide on a topic before the class.
I will write corrections and suggestions for other words in the Skype chat while you speak so as not to interrupt the conversation flow. I can also correct your pronunciation, sentence structure and grammar.
Don't worry about making mistakes! Let's concentrate on transferring your theoretical knowledge to actual conversations.
I can support you in English when needed.
*Please note that you will need to have at least a very basic understanding of the Japanese language to take this class.
Lessons offered by this tutor
Feedback from students
Kay先生は優しく説明してもらって、とてもわかりやすいと思います!

Kayさん、先日のレッスン久しぶりに会ってとても楽しかったです。教えてもらったことは本当に参考になりました、ありがとうございました。

Kayさん、今日はいろんな話ができて、楽しかったです。 日本語の勉強をもっと頑張ります

慧さん昨日ありがとうございました、いろいろ勉強させてもらいあした。 またお話ししましょうか。