Let's Learn American Idioms!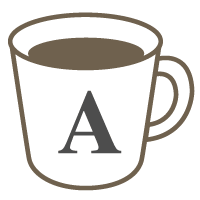 English

Idioms

Vocabulary

Speaking
Learn "American Idioms" to sound more like a native English-speaker!
Hello Cafetalk Community!
Do you know "American Idioms?" Actually, knowing figurative and descriptive idioms helps you sound more like a native-speaker. If you take the idioms literally, it may confuse you because they have quite a different meaning than it sounds. American Idioms and expressions are used by native English-speakers.

[Definition idiom:]
. A traditional way of saying something. Often an
idiom
, such as "under the weather," does not seem to make sense if taken literally. Someone unfamiliar with English idioms
would probably not understand that to be "under the weather" is to be sick. (Dictionary.com)

There are many American Idioms used by native American speakers. I will explain and describe a list of American Idioms in this lesson. Not only is it fun to learn idioms, it will also help you understand the English language when you are having a conversation.

I've lived most of my life in Los Angeles, California in the US, and as a result, I am a native American English-speaker. Regarding my education, I attended UCLA and graduated with a Bachelor of Fine Arts (BFA) degree in Theatre Arts. More recently, I acquired a Master's degree in Library and Information Science (MLIS) from the San Jose State University (SJSU). As a result, I am qualified to teach English.

In addition, in case you have trouble understanding the explanation of the American Idioms in English, I also speak Japanese fluently. I was born and raised in Tokyo, Japan until I turned 18 years old and moved to the US after graduating from an American School located at Yokota Air Force base.

I am a gentle, fun, and flexible teacher, and I think you will have fun learning American Idioms. I
f you think I'm a suitable English tutor for you,
I would appreciate your consideration! Hope to see you soon!

Warmest regards,
Lady Ayame

(Patricia Ayame Thomson)

Lessons offered by this tutor
Feedback from students
アメリカのイディオムを習いましたが、丁寧に教えて頂きました。

いつもありがとうございます。 現在、世界的に日常生活を制限しなければならなくなっている状況の中で、このようにスカイプでレッスンが受けられるのは有難いです。先生はいつも明るく対応して下さいます。お送りいただく教材も豊富で、復習に使うことができます。また、よろしくお願いいたします。

動物に関連した単語を使用したidiomを学びました。すべては初めて聞きましたでの、勉強になります。教材がとてもよくできていて、復習にも使えます。また、よろしくお願いします。

送られてきたファイルにはたくさんのイディオムが含まれていてほとんど知っているものでしたが、Ayame先生の教材はイディオムとは何かから始まり、最初にすべてのイディオムが使われている短いストーリー、そして日英両方で書かれた定義と具体的な例文と2択問題があり、理解度を確認するために最初に読んだストーリーを再度音読してそれに関する質問に答えるというもので、段階を踏んで理解できるようになっていてよく考えられた良い教材でした。最初から終わりまでスカイプの調子が悪く、音声が頻繁に途切れ途切れになったのがとても残念でした。私も「2番目」という時には指を使ってお伝えしたりしましたが、先生も私の唇の動きを読んだりされていたようで教える側としてはストレスだったと思います。それでも笑顔を絶やさず、途中でつながらなくなることも心配されたのでしょう、駆け足ではありましたが教材の最後のページまで時間を延長してカバーしてくださいました。

アメリカのイディオムに興味があったので、とても楽しく受講できました。ただ、先生に愛猫に対するアドバイスを尋ねられたのに、聞き取れませんでした。また、先生と勉強します。