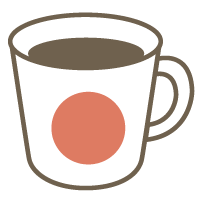 Japanese

Grammar

Speaking

Translation
One lesson per week. This pack is for students who want to study Japanese persistently.
(Please note that this profile has been translated by Cafetalk for easier understanding. The tutor doesn't speak English.)



You can pick from any of the lessons I offer. Or, you can request your needs and wants to me, then I can teach a customized lesson for you. 

Cafetalk Translation July 2018
Lesson Pack Details:
This is a 4-lesson pack. You will be issued 4 free coupons when your first lesson is confirmed by the tutor so you can request the remaining lessons. Please note that all requests related to this pack must be taken within 50 days of the confirmation date.
Lessons offered by this tutor
Feedback from students
中翻日課程可以學到很多平常真的講話會用到,但卻不知道怎麼講的日文說法~每次上課都受益良多。老師自製教材也很方便複習~推薦

中翻日課程可以學到很多平常真的講話會用到,但卻不知道怎麼講的日文說法~每次上課都受益良多。老師自製教材也很方便複習~推薦

中翻日課程收穫良多,等程度足夠也想試試看綜合課程~推薦~

中翻日課程可以學到很多平常真的講話會用到,但卻不知道怎麼講的日文說法~每次上課都受益良多。老師自製教材也很方便複習~推薦

中翻日課程可以學到很多平常真的講話會用到,但卻不知道怎麼講的日文說法~每次上課都受益良多。老師自製教材也很方便複習~推薦