Relax and Chat 70 Minutes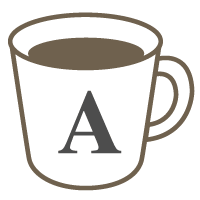 English

Listening

Speaking
General Discussion
Everyday conversation about anything you like.
A relaxed conversational class for people who want to learn English in a pressure-free setting. We can talk about the news, the weather, our pets, our hobbies or any topic you like. I'll correct your grammar, pronunciation and vocabulary as necessary, as well as answer any questions you have about English.

This class suits you if:


you're already intermediate or above, and you want to keep improving


you want to learn in a natural, pressure-free way


you're not under any time pressure, or facing an exam soon.


Longer and shorter sessions of this lesson are also available.
Lessons offered by this tutor
Feedback from students
Thank you, Sara, for this class. It was so nice to have a relaxing long chat with you. Also, very interesting to exchange a lot of candid opinions to each other about Brexit in the class. Please take care and see you again soon!

サラ先生のレッスンを受講したのは2回目で、前回から2か月くらい期間が空いていました。それにもかかわらず、先生は前回お話したことをちゃんと覚えてくれていて、プロ意識の高い先生だと思いました。先生はとても柔らかい雰囲気で、70分のフリートークがあっという間に終わります。自然なタイミングで、スカイプに正しい表現や新しい表現を送ってくれるので、とても勉強になります。

ゆっくりいっぱいとてもリラックスして話せるレッスンです。単語が出てこなくとも、焦らずゆっくり考える時間をもてるのと、話題が途切れそうになっても、さりげなく話題を提供してくれるのでとにかく話す練習をしたい方には、オススメです。

レビューの丁寧さに驚きました。気軽に会話をしていたのですが、あとからしっかり間違えた部分をレビューにしてとても長い文章を送ってくださいました。 優しい雰囲気のいい先生だと思いました:) your review was so good for me. I was impressed by a good long revue. Thank you! see you again!!