Relax and Chat 50 Minutes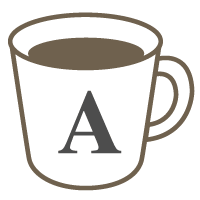 English

Listening

Speaking
General Discussion
Everyday conversation about anything you like.
A relaxed conversational class for people who want to learn English in a pressure-free setting. We can talk about the news, the weather, our pets, our hobbies or any topic you like. I'll correct your grammar, pronunciation and vocabulary as necessary, as well as answer any questions you have about English.

This class suits you if:


you're already intermediate or above, and you want to keep improving


you want to learn in a natural, pressure-free way


you're not under any time pressure, or facing an exam soon.


Longer and shorter sessions of this lesson are also available.
Lessons offered by this tutor
Feedback from students
とてもリラックスして受講できるレッスンです! 会話の中でよりよい表現があるとすかさずチャットで訂正してくれます。 会話ですが私が話す時間の多いレッスンなので、 スピーキングのスキルアップのためにこれからも受講したいと思います!

Thank you, Sara, for your nice and relaxing lesson here. I look forward to seeing you again next year! Please have a happy and wonderful New Year!

自分の言いたいことが整理するまで先生が我慢強く聞いてくれる、話の内容もとってもためになる。

I've had her lessons several times for the past 6 months. She've been good listener & giving practical advices at the lessons, which always encourage me to study more. Given detailed feedback & referenses related to our discussion we talked over at the lesson. In general, she is very much professional.

Thank you for the teaching. She is a very kind and friendly tutor.