Relax and Chat 25 Minutes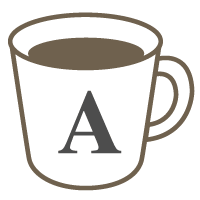 English

Listening

Speaking
General Discussion
Everyday conversation about anything you like.
A relaxed conversational class for people who want to learn English in a pressure-free setting. We can talk about the news, the weather, our pets, our hobbies or any topic you like. I'll correct your grammar, pronunciation and vocabulary as necessary, as well as answer any questions you have about English.

This class suits you if:


you're already intermediate or above, and you want to keep improving


you want to learn in a natural, pressure-free way


you're not under any time pressure, or facing an exam soon.


Lessons offered by this tutor
Feedback from students
この頃、英語を全く学習していないので、久しぶりにサラ先生のレッスンを受講しました。フリートークの話題がなく、始まるまで緊張していましたが、サラ先生はいつものように質問を投げかけてくれたり、わかりやすい説明をしてくれたりして、とてもありがたかったです。単語や表現を覚えて、たくさん話せるようになりたいというモチベーションがわきました。ありがとうございました。

サラ先生は話をじっくり聞いてくれるので、リラックスして話せます。間違いも直してくれ、新しい表現や単語も教えてくれます。楽しくて勉強になるので、とてもありがたいです。

Thank you for your kind lesson.

Thank you so much for your time. The time was so quickly to finish!

サラ先生のレッスンは、リラックスした雰囲気の中で話ができるので、大好きです。 新しい言葉も教えてくれるし、正しい言い方も教えてくれ、とても充実した時間でした。 ありがとうございました。