IELTS Writing Part 1 Correction (No Skype)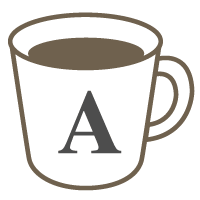 English

Test Prep
IELTS

Writing
Part one assignments from either the academic or general test, corrected with detailed notes.
If you are unsure of your writing skills, I can correct a part 1 essay for you with detailed notes on what your mistakes are, why they're mistakes and how to avoid them in the future.

If you have any questions about my corrections after I've done them I am always happy to answer them by email as well.

There is no skype appointment with this session, so it's great for students who have a busy schedule and aren't sure they can have a regular lesson.
Lessons offered by this tutor
Feedback from students
She was very kind and friendly, very flexible. I recommend her lesson to those who need to prepare for IELTs by themselves and need to make full use of their limited time.

Thank you very much for your corrections and useful advice. It was very easy to understand your carefully explains. Some links you gave me would be great helpful for my improving English skills.

Sara先生はただ添削するだけでなく、なぜ間違っているかまで一つ一つ丁寧に解説を付けてくださるのでとても勉強になります。

本当に充実した添削で満足しています。 また受講したいです

今まで出会った先生の中でも非常に仕事ができる先生です。