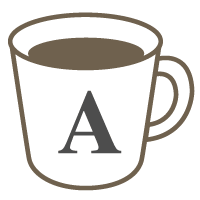 English

Vocabulary

Speaking
General Discussion
Expand your word power in your lunch hour!
In a 15-minute session, I will teach you between 6 and 10 useful English words, with example sentences. Please let me know if you want to learn some vocabulary related to a particular topic or industry.

I can provide homework exercises for extra practice if you would like them.

This lesson would be ideal for:


students who are already intermediate or above, but who want to boost their vocabulary further, or


students who need to build their vocabulary in a particular area quickly and efficiently


students on the go who like or need short, productive sessions.


Lessons offered by this tutor
Feedback from students
テーマに合わせて、さまざま表現を教えてもらえます。例文も一緒に教えてくれるので、記憶に残りやすいです。いつか、自分の会話で使ってみたいです。

初めて聞く単語もたくさんあり、とても勉強になりました。例文を使って教えてくれるので、覚えやすいです。使う機会を見つけて、使ってみたいと思います。サラ先生の授業はいつもとても楽しいです。

サラ先生の授業は、いつも大好きです。 今日はパーソナリティに関する単語をたくさん教えてもらいました。 サラ先生の授業は、間違えてもいいんだと思えるので、話しやすいです。

急な時間の変更にも快く対応してくれました。充実した15分を過ごせました。

This lesson is only 15 mins but you can learn a lot in 15 mins! I am sure you will be well enlightened! The teacher will give you great feedback on the lesson. Please make the most of your spare time with the Quick Hit!