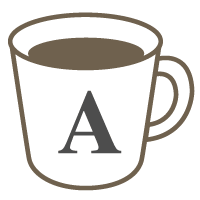 English

Business

Idioms

Speaking
Learn all the English idioms you need to know in bite-size chunks.
In a 15-minute session, I will teach you between 3 and 5 common and useful English idioms, with example sentences. I can teach both business and general idioms; please let me know if you have a preference.

I can provide homework exercises for extra practice if you would like them.

This lesson would be ideal for:


students who are already intermediate or above, but who struggle with idioms


students who live in an English-speaking country or will soon travel to one


students on the go who like or need short, productive sessions.


Lessons offered by this tutor
Feedback from students
Thank you very much for your lesson. It was very good time for me and I have learned many idioms and examples how to use them. I also appreciate your feedbacks with some more examples. See you soon! サラ先生はとても聞き取りやすい話し方で、穏やかな雰囲気のとてもリラックスできる先生でした。フィードバックで学んだことをすぐに送ってくれるので復習もできますし、他のサンプルの使い方も書いてくださったり丁寧です。時間も15分とちょっとした隙間にできる長さで平日の帰宅してちょっと気軽にお勉強、が実現できて良いです!

どの表現も面白かったです。初めて聞くものばかりでしたが、サラ先生の例文でよくわかりました! また受けたいです。

たくさんのイディオムを教えてもらいました。 音声が聞こえずらい時間帯でしたが、チャットボックスを利用してくれたのでよかったです。

どの表現もとても面白かったです。サラ先生との学習は、英文も意味を教えてくれるのと同時に、いろいろな話もできるので、とても楽しいです。ありがとうございました。

She is down to earth and approachable! She is sincere enough to help you with English whenever you need. Her great example sentences will help enhance your English!