English Grammar Lesson! (50 min)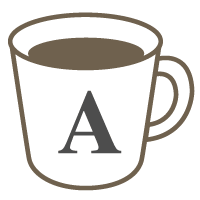 English

Good for beginners

Test Prep
TOEIC
Eiken
This class focuses on learning English grammar and any questions you may have!
Hello Cafetalk Community!
This lesson specifically focuses on English Grammar. If you would like to learn English grammar to improve your English speaking, reading, writing, and comprehension skills, this is the perfect class for you! I believe it is important to learn the foundation of the language so that you can apply it to your English. Grammar is also important to get the sentence structures in the right order.
If you would like to focus on specific areas of grammar that you have trouble understanding, please let me know before the lesson so that I can create original grammar exercises specifically custom-made for you. I will be happy to answer any questions or problems you may have.
I was originally born and raised in Japan so I can speak Japanese fluently in case you have trouble with the English explanation. After moving to Los Angeles, California, I have attended two American Universities. I graduated from UCLA with a Bachelor of Fine Arts. More recently, I graduated with a Master's Degree in Library and Information Science, so I have the ability to teach English grammar.
________________________________
English Grammar Lessons!
I wanted to emphasize that I'm always available for a free-talk conversation! I always enjoy talking to you and learning about your experiences. On the other hand, do you ever feel uncertain about specific parts of speech in English?
I made a series of lessons that will help you in various areas of English grammar. Please take a look at the following list and see if you feel weak or unsure about any of them. I will help you clarify the uses and application of the following areas:
[Grammar Lessons offered:]
1.) Present Perfect
2.) Present Perfect Continuous
3.) Reported Speech
4.) Adjectives
5.) Phrasal Verbs
6.) Vocabulary
______________________________________
If you would like clarification about any of the English tenses and parts of speech, please send me a lesson request. I think you will become so much more confident when you understand the use and meaning of the grammar.
Each lesson takes about 50-minutes to complete. Each lesson is 1,800 points. I will teach you the formula on how to form the English tenses as well as the various uses. Think about how much better you would feel once you can clarify the ambiguities and questions you've always had!
_____________________________________
If you feel I am a suitable English tutor for you, I would appreciate your consideration. I am a patient, gentle, and easy-going tutor and I love meeting new people. I believe you will feel very comfortable in my class. If you would like to learn English grammar this is the class for you!
Yoroshiku onegai itashimasu!
Warmest regards,
Lady Ayame
(Patricia Ayame Thomson)
Material:
Original Material
Lessons offered by this tutor
Feedback from students
Ayame先生の「英文法レッスン」2回目でした。毎回、テキストがとても充実しています。そして生徒が何を勉強したいのかを、丁寧に聞いてくださいます。レッスン後のサポートも充実しています。表情豊かなに話してくださり、楽しくなります。英文法のレッスンが楽しく受講できます! 先生のドレスやアクセサリーもいつもかわいくて、楽しみです。Keiko

Ayame is so lovely teacher! Her text book is very nice. And I became so happy because she has lovely voice and very expressive so I could enjoy the lesson. And she can speak Japanese so she explain the lesson in Japanese and English. Ayame 先生はとてもすてきな先生です。テキストが充実しています。日本語と英語で説明をしてくださいます。 また表情がとても豊かで、美しい声の持ち主です。レッスンを楽しむことができました。

とても素敵な先生で、 説明も日本語を交えてして下さり 分かりやすかったです。 ありがとうございました。

笑顔で話しやすい先生です。 こちらの要望に合わせて資料や内容をアレンジしてくださり、質問にも丁寧に答えてくださいました。 レッスンではテキストの文を読むのと、穴埋めや文の変換練習のみだったので、自分で文が作れるような産出練習をしたかったなと思います。 勉強したい項目がある人にはおすすめですが、事前に授業の目標をよく相談しておいたほうが良いかもしれません。 また、ビジュアルより口頭で文法説明をなさるタイプの先生なので、英語での文法説明をしっかり聞けるという方が向いているのではないかと思います。

ニュースになっているコロナウイルスについての記事を 使ってのレッスンでした。英語以外にも勉強になります。