English Grammar Lesson! (30 min)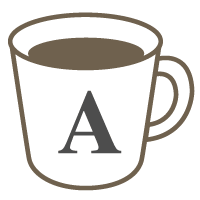 English

Grammar

Vocabulary

Speaking
This class focuses on learning English grammar and any questions you may have!
Hello Cafetalk Community!
This lesson specifically focuses on English Grammar. If you would like to learn English grammar to improve your English speaking, reading, writing, and comprehension skills, this is the perfect class for you! I believe it is important to learn the foundation of the language so that you can apply it to your English. Grammar is also important to get the sentence structures in the right order.
If you would like to focus on specific areas of grammar that you have trouble understanding, please let me know before the lesson so that I can create original grammar exercises specifically custom-made for you. I will be happy to answer any questions or problems you may have.
I was originally born and raised in Japan so I can speak Japanese fluently in case you have trouble with the English explanation. After moving to Los Angeles, California, I have attended two American Universities. I graduated from UCLA with a Bachelor of Fine Arts. More recently, I graduated with a Master's Degree in Library and Information Science, so I have the ability to teach English grammar.
If you feel I am a suitable English tutor for you, I would appreciate your consideration. I am a patient, gentle, and easy-going tutor and I love meeting new people. I believe you will feel very comfortable in my class. If you would like to learn English grammar this is the class for you!
Yoroshiku onegai itashimasu!
Warmest regards,
Lady Ayame
(Patricia Ayame Thomson)
Material:
Original Material
Lessons offered by this tutor
Feedback from students
レッスンの教材がとても本格的でとても勉強する意欲が湧いてきました。 先生はとても優しく丁寧に教えてくれます。分からなくてつまずいても解説を丁寧にしていただきました。 私の英語力が低すぎたのでこれからは予習してもっともっと先生からたくさんの英語を教えてもらいたいです^^

こんにちは。日ごろからは楽しくレッスンを受けさせていただいております。いつもありがとうございます。皆様、こんにちは。 昨日は、基本に戻って英文法のレッスンを受けました。英検1級合格を目指している私が、Lady Ayame 先生にお願いしたい理由はいくつかあります。以前も口コミで書かせて頂いておりますが私はロサンゼルスに2年程住んだことがあり、ロサンゼルスの発音をマスターしたいことと英検1級に合格したいです。2次試験を視野に入れている場合、どうしても日本人を選びたいから、あるいは本番慣れするためにNative を選びたい方いろいろだとは思いますが、Lady Ayame 先生は、日本に住んだ年数も長い為そして日本の文化も熟知されているので英作文(essay)対策も対応可能です。 アメリカ英語を習いたいとお考えの場合はアメリカ人の講師の方はいらっしゃると思います。アメリカ英語を話しロサンゼルス在住の講師の方とは出会えませんでした。Lady Ayame 先生のお人柄は、とてもまじめで頭も切れる方です。更には日本の文化も熟知されています。1レッスンわずか30分ですがLady Ayame 先生をその時間内、独り占めして質問し放題とはとてもお得だと思います。 Lady Ayame 先生がハリウッドの俳優だからと言ってそのプロフィールから尻込みしてしまう方がいらしたら、それはとてももったいないことです。頭が良く性格もきちんとしている人は、人を見下すこともありません。Lady Ayame先生は、それぞれの生徒の実力に合った指導方法を短時間で把握出来る能力もお持ちです。 まだまだLady Ayame 先生の魅力はあります。この口コミを読んでLady Ayame 先生と会ってみたい、レッスンを受けてみたい方は是非、私がお勧めしている理由をご自身で確かめて下さい。続きは次のレッスン後に書かせて頂きます。♪お楽しみに。♪

I liked this lesson.Thank you.  

I like this lesson ^^這個課可以學到很多

知らないところがあったら 親切に答えてくれました。 i like her voice. i want to choice this class again