IELTS Speaking Practice 50 Minutes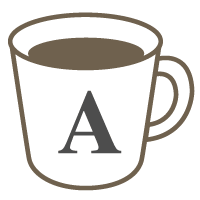 English

Test Prep
IELTS

Speaking
Improve your IELTS speaking score!
Many people struggle with IELTS speaking more than with any other category. This session is devoted to practising just that!

I use sample questions from Cambridge IELTS books and real-life questions reported by other students.

This session is great for people who feel less than confident about their speaking. I give plenty of feedback, including telling you when you're doing really well!


Material:
Other (IELTS Sample Questions)
Lessons offered by this tutor
Feedback from students
She has never put me on pressure even though I didn't perform well. On the contrary, she is a patient listener and she gave me a great insight for improving my skills. Thanks Sara

Sara has never pressured on me even though I can't perform well. Additionally, She often offers me a great feedback to step up my English level. So, I've been taking her lesson continually so far. Thanks Sara as always!

Sara allows me to speak freely during the lesson. What's more, she gave me plenty of feedbacks in order to improve speaking skills both verbal and typing on the chat box. Lastly, She has cheerful demeanour to make me calmed down. Thanks Sara as always!

Sara was listening to me carefully and patiently when I wanted to say during the lesson, so I was able to concentrate on describing my opinions and thoughts. It was a good opportunity for me to practise IELTS speaking with her invaluable advice. Thanks Sara. I'll move forward even though my pace is slow.

Thank you so much for your lesson! You always write words on the skype box, and it helps me to understand English.