Harry Potter reading lesson - LESSON PACK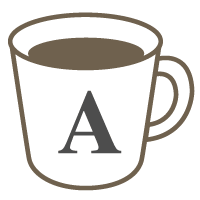 English

Pronunciation

Reading

Speaking
If you are a fan of Harry Potter and want are looking for an enjoyable way to improve your English, this is the perfect lesson for you! This lesson pack ensures that we can continue reading and progressing through one of these books at a suitable pace.
This lesson pack is ideal to not only SAVE YOU MONEY, but also keep your progress steady and your focus on your learning. With 35 days to complete these 4 lessons, you will have just over one week for each lesson, which allows time for any appointments or sick days etc.

This lesson is perfect for any Harry Potter fan, wizard or witch enthusiast, or even those who have never read a Harry Potter book but simply want to improve their English in an enjoyable way!

We will read through Harry Potter together, working on pronunciation, vocabulary, reading and understanding skills, as we work our way through this incredible book series!

I will provide you with the text, so you do not need to worry if you don't own the book! :-)
Lesson Pack Details:
This is a 4-lesson pack. You will be issued 4 free coupons when your first lesson is confirmed by the tutor so you can request the remaining lessons. Please note that all requests related to this pack must be taken within 35 days of the confirmation date.
Lessons offered by this tutor
Feedback from students
I had so much fun reading "Harry Potter" with David. It was incredible that I could learn so much as "reciting" the text. It is fun to learn English in this way. I just love it!

I had a great time reading "Harry Potter" with David! I found it incredible that I could still make grammatical mistakes by reciting the text. It is a very fun way to learn English grammar together with the English culture. Thank you David and see you in the next lesson!