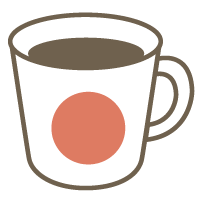 Japanese

Grammar

Speaking
It is a conversation lesson according to one topic.
You can learn expressions of conversation according to the following topics in this class.
There is no problem even if you can not read hiragana.


Topic ex.

1.Weekend:Using past tense

2.Hobby:Talking about your favorite
3.Travel:Talking about your experience
4.Food:Using comparison
5.Summer Vacation:Talking about your intension

Please choose one topic before the lesson.
I will teach in English during lessons.
If you do not need English support, please tell me.

I will give you handout (list of example conversation and vocabulary) after the lesson.

Please enjoy conversation!

Lessons offered by this tutor
Feedback from students
今回のテーマは"最近嬉しかったこと、嫌だったこと:最近の経験とそのときの気持ちについて話す"っていうテーマでした いろいろな話せる方を勉強した 研修とかベジタリアンとか研究計画とかについての話題を話しました 楽しかったです お疲れ様でした ありがとうございます

今回のテーマは"最近嬉しかったこと、嫌だったこと:最近の経験とそのときの気持ちについて話す"っていうテーマでした いろいろな話せる方を勉強した 研修とかベジタリアンとか研究計画とかについての話題を話しました 楽しかったです お疲れ様でした

とても役に立つ授業です!丁寧に直してくれてありがとうございます。

先生の笑顔は緊張感を緩ませます。そして、話すスピートに付いていくかも確認してもらってとても親切な先生です。

老師上課時會非常用心聆聽妳說的句子,並在課後給予很充實的回饋,非常棒