Random Question Challenge (30 min)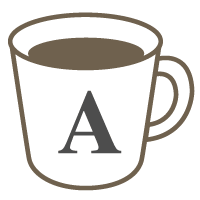 English

Grammar

Vocabulary

Speaking
I'll ask you random questions from a list of 250 quality conversational starters!
Hello Cafetalk Community!
This is a fun lesson to practice speaking English. Instead of having an ordinary linear conversation, let's take a chance and you can answer random questions from a list of 250 quality conversation starters. In this way, you can have fun answering questions on many random topics.
Get ready to take a chance and take the "Random Question Challenge!"
As mentioned in my profile, I am a graduate of UCLA with a BFA degree in Theatre Arts. More recently, I graduated with a Master's degree in Library and Information Science from the San Jose State University (SJSU). I am a qualified English tutor.
I am a gentle, upbeat, and fun tutor! Please give my special lesson a try and you don't have to worry about what to talk about next! You will be speaking fluent English while you answer random questions with a native English-speaker! Get ready to have fun!
Warmest regards,
Lady Ayame
(Patricia Ayame Thomson)
Lessons offered by this tutor
Feedback from students
待機中の時にランダムな質問を受けるレッスンを受けました。チャーミングな先生で質問も楽しくてユニークなものが多く30分はアッという間に過ぎました。とても優しい先生です。

すぐに答えるのが苦手だな、と最近感じてリクエストしました!先生が優しいので、すごくがんばれました:) また違うレッスンも受けてみたいです!

話しやすくてよかったです。ひたすらフリートークなので、とにかく量を話すのが重要な人にお勧めします。講師は質問のタイミングとかファシリテーションは上手だと思いました。

今回受講したのが2回目で、前回と同じようにとても可愛らしい笑顔で楽しく会話をすることができました。Ayame先生は本当にこちらの話をよく聞いてくださり、話やすい雰囲気を作ってくれます。ただ、今回ランダムクエスチョンを選択したのですが、特にフィードバックが無かったので 自分のどこが悪かったのか、またうまく言えなかった所はどう改善すれば良いのかちょっと分からず終いですので、次回のレッスンで 聞いてみたいと思います。

ランダムクエスチョンのレッスンを受けました。 パッと質問に答えるのはなかなか難しいですが、会話の反射神経を鍛えるにはよいレッスンだと思います!先生はいつも可愛らしくて優しいです。