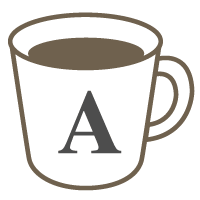 English

Pronunciation

Grammar

Listening

Reading
In this lesson, we'll discuss world issues, political issues, and many more topics!
Are you interested in what is going on in the world? Have you ever thought, why do people have to do something this way and not the other? Do you want to try to learn the ways to exchange opinions effectively? In this debate session, we will look at some of the things that are going on in the world, political issues, and things that happen in our daily life as debate topics.
Examples of debate topics:
Smoking should be banned in public areas.
Summer is the best season.
Guns should be banned in the USA.
Aliens exist.
Learning English is easy/difficult.
The government should/should not raise the tax.

英語でディベートをやってみませんか?このレッスンでは、様々なトピックからディベートの練習をします!
ディベートテーマのサンプル:
公共のところにたばこは禁止!
夏は一番いい季節!
アメリカでは銃は禁止すべきだ!
エリアンは実際存在している
英語を勉強するとは簡単/難しい
政府は増税すべきだ/しないべきだ

您想用英文試試如何辯論嗎? 在這項課程中, 我們會透過時事來學習, 您會學到在英文中辯論的技巧!

辯論題目:
公共場合應該禁菸
夏天是最棒的季節
美國應該禁止槍枝買賣
外星人是存在的
英文很難/很簡單
政府應該增加/減少稅收


Are you ready to exchange opinions?
Let's do this!

KEBII
Lessons offered by this tutor