Spanish for beginners and intermediates (60 min)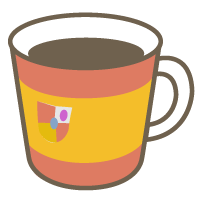 Spanish

Good for beginners

Grammar

Vocabulary
Spanish starting from zero with planned exercises. Learn how to introduce yourself and basic expressions. If you need more, also this lesson is for you, we can continue working until you get an advanced level.
This class is designed for people who want to learn Spanish from a basic or intermediate level. We can learn as much as you want in a fun and practical way.
Do not worry about the materials. To take the class with me you do not need to buy books, I will give you all the materials to work with. Also, I like to customize the presentations for each student.
In the first lesson, I will review your level with a very simple test. Based on the results I will make a special program for you.
You can take this class whenever you want. I recommend taking the minimum class once a week to be able to advance properly. However, there is no problem if your availability is limited.
I will be happy to meet you. I hope to see you in class.
Material:
Original Material
Lessons offered by this tutor
Feedback from students
Muchas gracias por la lección. Nos vemos pronto!

いつも真面目に、辛抱強く丁寧に教えてくれるおすすめの先生です。私はダメな生徒なのですが、それでもあきらめないで励ましてくれます。もし、迷っている方がいたらおすすめの先生です。きっと楽しく勉強できると思います。

Hola! Tengo que recordar conjugaciones de los verbos . Especialmente conjugaciones verbos condicionales irregulares son muy difícil. Voy a repasarlos.

Hola Arturo!!!! Muchas gracias por la clase. ¿Vino de Irán? No pude entender el contenido . Creía que autoridad de Francia cambió la idea fija que se necesita vino para buen relaciones con otro país .(Cuando leí párrafo 4 , creí así.) ¿Qué es " A favor de la causa de vinícola? En final, cuando los franceses visitan países musulmanes, bebieron vino o no? Espero la clase siguiente.

Hola Arturo, muchas gracias por la lección del dia de hoy. Arturo先生から初級スペイン語を学んでいますが、宿題を出してくれたり、時間外でも質問に答えてくれたり、とても熱心な先生です。とても気に入っています。