Spanish for beginners and intermediates (60 min)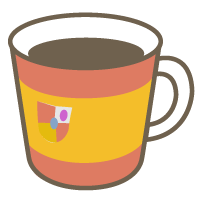 Spanish

Good for beginners

Grammar

Vocabulary
Spanish starting from zero with planned exercises. Learn how to introduce yourself and basic expressions. If you need more, also this lesson is for you, we can continue working until you get an advanced level.
This class is designed for people who want to learn Spanish from a basic or intermediate level. We can learn as much as you want in a fun and practical way.
Do not worry about the materials. To take the class with me you do not need to buy books, I will give you all the materials to work with. Also, I like to customize the presentations for each student.
In the first lesson, I will review your level with a very simple test. Based on the results I will make a special program for you.
You can take this class whenever you want. I recommend taking the minimum class once a week to be able to advance properly. However, there is no problem if your availability is limited.
I will be happy to meet you. I hope to see you in class.
Material:
Original Material
Lessons offered by this tutor
Feedback from students
Muchas gracias Arturo! He is a great teacher, I am enjoying his classes a lot!

スペイン語は全くのド素人の私ですが、Arturo.V先生はとても丁寧に辛抱強く教えてくれました。また受講したいです。 I am a real beginner but Arturo was very kind and patient to teach me. I learnt a lot, and feel more motivated to continue my studies. Gracias Arturo!

Arturo! Muchas gracias por la lección. Me alegro mucho de que entienda bien la historia. Fue interesante la historia del lobo que se preocupa por nada.

Muchas gracias por la lección. Arturo はとても素晴らしい先生です。レッスンの説明もとても丁寧で、レッスン後のレジュメも詳細でわかりやすく復習に役立ちます。

Muchas gracias por la lección. Además siempre muchas gracias por mandarme un resumen detallado . Repaso lo que di en la clase con tu resumen. Eso sirve para repaso.