英語力UP! Learning English through newspaper! 新聞で英語を学びましょう!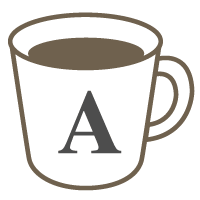 English
News/Current Affairs
Interested in the current affairs in the world and want to understand more English? This is the lesson for YOU!
In this lesson, we will go over the most current news and I will help you understand some of the key points you need to know while reading news in English.

You will be able to learn new vocabulary, grammar, usage of certain phrases/words, etc.

Let's practice!
Lessons offered by this tutor
Feedback from students
音読、スピーキング、発音と多岐にわたるレッスンです。わからない部分はわかりやすく、時には日本語で説明してくださるので、頭に入りやすいです。最近のニュースになっているトピックを選んでくださるので、毎回楽しみです!

段落ごとに筋道立てて説明してくれるので、記事の構造と内容を理解することができました。とてもわかりやすかったです。また、話す機会もたくさんくれるので、下手な英語ながら、一生懸命説明することができます。ありがとうございました。

I enjoyed this class. We told about Japanese miserable history of Aizu war. He also knows it. Because, he lives in Fukushima city near Aizu.