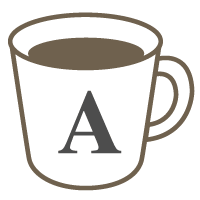 English

For Children
Primary Schoolers
Homework Help
This lesson is designated for children from the age of 7 to 11! このレッスンの対象は7歳~11歳までです。
This lesson is designed for primary school students who are interested in learning English at an early stage.
In this lesson, children will learn:
lots of new vocabulary
native pronounciation
English is FUN!

This lesson is designated for children from the age of 7 to 11! 
このレッスンの対象は7歳~11歳までです。
Material:
Original Material
This tutor is currently on leave or vacation.
Lesson requests can be made after Apr 1, 2019.
Lessons offered by this tutor
Feedback from students
11歳の息子の合わせて 楽しくゲームしながら 遊びながら 単語など教えてくれます。7歳の娘もジョインしてますが、笑いがたえません。ありがとうございます。

母親のわたしのせいで10分ほど遅れてレッスンがスタートしましたが、先生のご厚意できっちり30分レッスンしていただきました。  内容も10歳の息子合わせて挨拶から単語のスペルまで楽しくわかりやすく教えていただきました。ありがとうございました

今日は私が体調不良で眠ってしまい、時間までに起きれず大変申し訳ありませんでした。 今日は数字でした。楽しそうでした。 簡単な受け答えをできるようになってほしいです。 有難うございました❗

昨日はありがとうございました。 息子に「どうだった?」と聞いたら、「楽しかった」と言っていました。 「今日は英語あるから、英語の授業の前に塾行って、ごはん食べたら、宿題してお風呂入るんだよ」と言ったら、ほんとにちゃんと全部終えて英語レッスンに臨みました。(いつもはだらだらしてます) またよろしくお願いします。