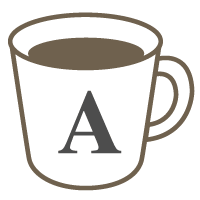 English

Listening

Speaking

Fun & Games
Speak Smooth & Fast
This lesson is for any level. It's a fun way to improve your response time! Lesson Description:


First Round, I will ask you to answer a set of simple questions. These are typical questions an English speaking foreigner visiting Japan would likely ask. You make your answer with three (3) sentences. I will time you.


I will then make some suggestions for improvement ...and


Second Round, I will ask you the same question(s), whereby you can challenge yourself to use my suggestion(s) and improve your time!


Some Example Questions:
1. What excites you about the 2020 Olympics coming to Japan?

2. What do you think all visiting tourists should see or do in Japan?

3. What food should foreigners try while visiting Japan?

Great for listening & effective to improve your repsonse time.

Material:
Original Material
Lessons offered by this tutor
Feedback from students
第一次上課老師的課, 老師人很親切, 覺得這堂課適合想找一位英語母語人士隨意聊天的學生. 我讀了課程介紹原本期待是老師能針對我的用字, 文法甚至表達給予專業建議, 但這些都沒有在課堂中甚至課後回饋出現. 課堂中就只是單純聊天沒有任何修正, 課後回饋滿敷衍的, 覺得很失望.

She is nice and a person easy to talk to. I enjoyed her lesson very much in spite of the short session.

Thank you very much for your excellent lesson. I'm looking forward to the next lesson.

Thank you very much for your excellent class.

Thank you very much for your kind lesson. I'm looking forward to having next lesson