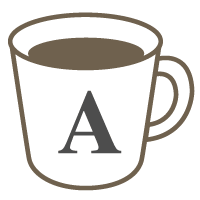 English

Grammar

Proofreading
Native-Check
[111 単語ぐらい] (全レベル) (何でもいい) business email | blog entries | sentences | homework (+声 includes voice recording)
Proofreading
[111 単語ぐらい]
-何でもいい!
business email
- to customer
- to supplier
personal email
blog entries
sentences
homework
*
I'll do my best to correct your writing and
offer alternatives if required within
48
hours.
Lessons offered by this tutor
Feedback from students
いつも丁寧な添削をありがとうございます。添削していただくと自分では普段使わないような表現を学ぶことができ、とても勉強になります。これからも会話と合わせて受講したいと思います!

It was great for me to improve my writing skill. Teacher, Colin gave me some useful words in business field.

今回も、仕事中e-mailで悩んだ文章をチェックしていただきました。実際に使用している文章をチェックしていただけると自信がつきます。同じようなセンテンスを頻繁に使用するので、今後は翻訳サイトに頼らずに済みます! いつもありがとうございます。

今日は会社でe-mailを書く際に迷った英文を添削していただきました。CCにチームアドレスを入れるので、みんなに見られていると思うと、前置詞などの使い方まで不安になるので、添削していただいて大変満足です。

It was a proofreading lesson. I asked him to correct the email from my work. He kindly corrected it line by line. I will keep them in mind and use them at work. Your help would be much appreciated. Thank you, Teacher Colin!