Writing letter and e-mail in English service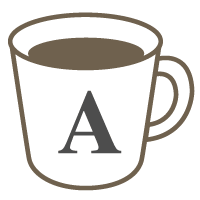 English

Writing
Letter Writing
正しい英文書の作成コース Old school, proper letter writing course.
日本語もそうですが、英語でも魅力的な文章を書くためには適切かつ丁寧な表現を知っておくことが必要です。
正しい"Old School Way" の表現方法を勉強して、あなたの英語のレターやメールをよりグレードアップさせましょう!
基本はスカイプを通しての添削と説明になりますが、添削のみでももちろんOKです。そのあたりはご相談ください。

As nice as modern letter writing and E-Mail writing is, You need to know the Old School way for proper and polite written communications.
Lessons offered by this tutor
Feedback from students
ビーズリーさんは普通にしていると怖く見えるのですが、その表情のまま面白いことをおっしゃるので、うっかり聞き逃さないように気をつけています(笑)。間違えるとすぐにその場で修正してくださるので大変助かります。このレッスンは音読の練習にもなるので、文章だけでなく発音の練習にもなるのでとても充実しています。ありがとうございます。 Dear Mr.Beesley, Thank you for your constant kindness. I could correct my letter and practise to pronounce. I will book another lesson, and then I will show the fair copy of my letter. Thank you indeed. Best wishes, Ryoko Naito

ビーズリーさんは、短く・簡潔に・明確に説明してくださるので、本当に頭のいい方だなぁと感心してしまいます。発音も、「イギリス英語」や「アメリカ英語」を真似するのではなくて「日本人の発音でいい。変に真似したフェイクはひどく聞こえる」と言って下さったので、なんだか安心しました。あと、ファンレターの書き方についてもマーケティングの観点から説明して下さって、すごく納得できました!いつも本当にありがとうございます!ファンレターを書いたらまた添削をお願いします! Dear Mr.Beesley, Many thanks for your brilliant lesson! I deeply appreciate it. 1) I could understand what kind of letter could impress actors. 2) I was relieved at your words "Fake is terribly". 3) I could speak English much more than usual. I will book another lesson. I hope you have a lovely afternoon. Best wishes, Ryoko Naito

Dear Mr.Beesley, I appreciate your kindness and patience. You always encourage me. Today's my happiness: 1) I understand that a proper noun with a capital letter has no articles. 2) I understand the difference between "as this" and "like this". 3) I can see qualified texts and my weak points owing to your corrections. 4) You gave me the challenging homework, so I am on fire! 5) Of course I am delighted to touch your kindness. Best regards, Ryoko Naito 今日は大量の英文を添削して頂きました。意外にも意味が通じたのですが、よかったのは、弱点が発見できたことでした。過去形にするのをよく忘れるのと、冠詞と前置詞の使い方について、宿題をもらってこれからの方向性が見えてきました。ありがとうございました。大学以来の宿題頑張ります(笑

His Japanese and examples actually help me understand his explanations much better. I really appreciate for his advice.