Korean Grammar Beg. 1 (Affirmatives, Interrogatives, Negatives)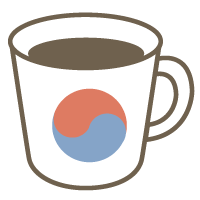 Korean

Good for beginners

Grammar

Speaking
These lessons are broken down so that you can take your time to get a firm grasp on everything.
*.゜。:+*.*.゜。:+*.゜。:+*.゜。:+*.゜。:+*.゜。:+*.゜。:+*.゜。:+*.゜

This year will be my 7th year as a Korean teacher. I have experience teaching at companies, universities, and to individuals. I offer customized lessons arranged to fit each individual's needs.

*.゜。:+*.゜。:+*.゜。:+*.゜。:+*.゜。:+*.゜。:+*.゜。:+*.゜。:+*.゜。*

■Syllabus
I will give you careful guidance through areas that Japanese students have trouble with and you will clear this level without a doubt! I will teach patiently, deliberately, and at your preferred pace.

I have lesson plans for all 13 chapters.
1 Affirmative Sentences, Interrogative Sentences, Negative Sentences①
2 Introducing Yourself
3 Place Expressions
4 Verbs①
5 Adjectives①
6 Days of the Week, Time Expressions
7 Inflection「아요/어요、있어요」
8 Past Tense①
9 Irregular Words①
10 Situations (Making a Telephone Call)
11 Situations (Going Shopping)
12 Situations (Going to a Restuarant)
13 Situations (Transportation)

※This lesson is Chapter 1 in this series
※Intermediate level classes are currently pending

■What you will learn
・Affirmative sentences
・Negative sentences
・Interrogative sentences

■Target Level
Beginners
(If you're not confident about pronunciation yet, I recommend taking "Start Here! <Pronunciation and Greetings>" first)

■Class Materials
I will prepare the class materials (most of them are PDF files).


■About Me
여러분 안녕하세요!저는 아야매입니다.(Hi everyone! I'm Ayame)
This year will be my 7th year as a Korean teacher. When I first decided to study abroad at Korea's Yonsei University, I was a complete beginner and couldn't follow what was happening during class. I had to take supplementary courses and I remember crying while studying at a cafe in Myeong-dong. However, I never gave up, worked my way up until graduation, and now I am pursuing a career in teaching Korean. I also have experience teaching Japanese in Korea. The students I taught successfully passed their entrance exams to Japanese universities.
■Notices
①About the pace of the class
We will aim to finish each assigned chapter, one by one. I will match the lesson to your pace, so we do not have to go through one entire chapter per lesson. If we do not finish in one lesson, we will pick up where we left off next time. It is also possible to study another chapter before finishing the current one. If you have any requests, please do not hesitate to ask.
②About the beginner level
The class contents will be based on "beginner levels" as determined below

(Test of Proficiency in Korean)
Beginner Level
Level 2 Can handle expressions necessary for everyday life situations such as telephone calls, requests, public organizations, etc.
Level 1 Can handle fundamental expressions necessary for everyday life situations such as introducing oneself and shopping

(The Korean Language Proficiency Test)
Level 4 Can order food, go shopping, make requests, and understand short sentences
Level 5 Can use set phrases such as greetings and self introduction, can use basic expressions to talk about oneself

※Intermediate Level Class pending
Material:
Original Material
Lessons offered by this tutor
Feedback from students
今年の初めてのレッスンです。 前回学んだ文法と新しい文法、充実のレッスンでした。 いつも丁寧の説明いただいて、ありがとうございます。

Ayame先生、今年お世話になりました。 本当にありがとうございました。これからも、よろしくお願いします。。

今日も楽しいレッスンでした。「되다」の使い方を復習して、これからも覚えるように頑張ります。Ayame先生、いつも丁寧の説明をしていただいて、ありがとうございます。

激音について教わりました おなかからの音だし、意識して濃音とのちがい。単語も新しく学べて体が温かくなったレッスンでした。復習しておきます

あやめ先生、今日もありがとうございました。한글がタイプできるまで練習します。숙제をします。