4-in-1 English Lesson (Beginner)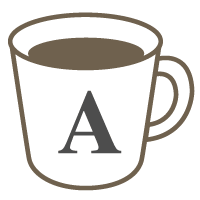 English

Reading

Speaking

Writing
In this lesson, we'll focus on reading, writing, listening, and speaking. This is a great lesson for beginners! This is recommended for adults.
Hello!

Welcome to the brand new 4-in-1 English lesson! During these lessons, we'll focus on reading, writing, listening, and speaking. In other words, you're getting a great value as you get to practice all the skills you need for learning English!

This lesson pack is recommended for adults who are English beginners. If you're not sure of your level, you can book a counselling session and we can discuss it together!

Also, don't worry if you do not understand something because I can explain in Japanese and Mandarin. So there's no need to worry!

You can also check out my blogs!
https://cafetalk.com/column/read/?id=86143&preview_key=d3c7207f5da770b064b117296b3ff65d&lang=en

I'm looking forward to seeing you soon!

KEBII
Lesson Pack Details:
This is a 4-lesson pack. You will be issued 4 free coupons when your first lesson is confirmed by the tutor so you can request the remaining lessons. Please note that all requests related to this pack must be taken within 30 days of the confirmation date.
Lessons offered by this tutor
Feedback from students
老師很貼心的替學生準備課程, 實用性高, 而且上課生動有趣. 推薦哦!!

今天上到了用餐的注意事項, 以及點餐的內容, 和結束時的道別, 用生動活潑的情境式對話練習, 覺得效果很好, 實用性佳. 超棒的!!

這次上課採用情境式教學方式, 我覺得效果很好, 且對於生活中確實有實用性. 謝謝老師!!

老師上課會依同學的程度給適合的教材, 今日上課用到了對我非常實用的會話, 還有重點註記可參考, 謝謝老師.