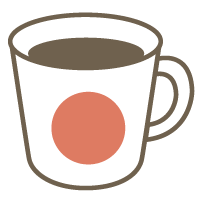 Japanese

Business

Vocabulary

Proofreading
I will fix your written Japanese.
In this lesson I will proofread your diary, email, thesis/essay, report, etc. etc. Short or long, any kind of written Japanese is fine♪
※This lesson is recommended for intermediate and advanced students.
Please note that this is a non-Skype lessons. All communication will take place via the comment section on the request page.
Cafetalk Translation - 5/2018
Lessons offered by this tutor
Feedback from students
ありがとうございました。 自分のなかでの日本語表現のくせがわかり、とても参考になりました。

Arikawa-sensei's corrections were clear and easy to understand. She explained why she made certain corrections, which was very helpful. Very thorough and useful proofreading class. Thanks again, Arikawa-sensei!

優點為以下: 1.對應快速。 2.文章修改點會另外補充做仔細講解。 3.划算的價格。 メリットは以下: 1.素早い対応。 2.修正した所に細かく解説する。 3.手頃な価格。