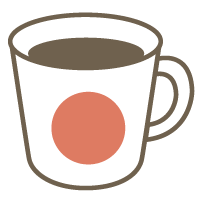 Japanese

Speaking
General Discussion

Art & Culture
Let's study the dialect spoken in Osaka.
Studying Japanese means learning standard Japanese. Standard Japanese is mostly spoken in Tokyo. However, wouldn't you like to try speaking with another dialect than standard Japanese? In this lesson we will learn the dialect spoken in Osaka, which is different from standard Japanese. The dialect spoken in Osaka has a very characteristic pronunciation.
If you like the Osaka dialect, then this lesson is perfect for you. I will teach you the meaning of different words of the dialect, pronunciation and when to use which words.
★ほな♪勉強しまっせ~(^^)/~~~
Cafetalk Translation - 5/2018
Lessons offered by this tutor
Feedback from students
1.授業後の補充説明は詳しく書いてくれました。 課後補充說明詳細。 2.レッスン内容は充実です。 課程內容充實。

大阪弁はとても面白いと思います!レッスンはすごく勉強になりました。今日はありがとうございました。次回もありかわ先生をお願いします。

大阪の良さ、大阪弁の味わいの良さを詳しく説明して下さいました。是非、大阪に行ってみたく思いました。どうもありがとうございました。