Master the Grammar with Using Translator's Workbook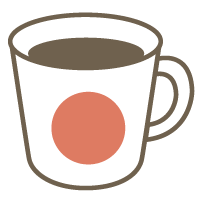 Japanese

Pronunciation

Grammar

Vocabulary

Speaking
Are you struggling to apply your grammatical knowledge in your daily Japanese conversation? We will practice until you master it!
(Please note that this profile has been translated by Cafetalk for easier understanding. The tutor doesn't speak English.)

Level: Lower-intermediate~
Lesson Content: We will translate Chinese sentences, which contain daily Japanese grammatical contents, into Japanese.
※I will answer any questions you have about the grammatical content which you are struggling to master. We will practice that specific grammar by making new sentences and etc.


☆Review grammar until you become able to use it in Japanese conversation.


☆Let's have fun practicing Japanese together! :)

Cafetalk Translation July 2018
Material:
Original Material
Lessons offered by this tutor
Feedback from students
中翻日課程可以學到很多平常真的講話會用到,但卻不知道怎麼講的日文說法~每次上課都受益良多。老師自製教材也很方便複習~推薦

中翻日課程可以學到很多平常真的講話會用到,但卻不知道怎麼講的日文說法~每次上課都受益良多。老師自製教材也很方便複習~推薦!

第一次上中翻日,覺得很有幫助也很有趣,能強迫自己去思考日文該怎麼說,很期待下一次上課!

這堂課會練習一些文法,然後翻譯一些句子,覺得很實用。