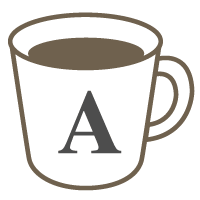 English

Listening

Speaking
Casual conversation or a flexible lesson to suit your needs.
In this lesson, we can talk about anything you like.
Sometimes, I may encourage you to talk about a specific topic and send you a topic card similar to the one below:


Describe a beautiful place to visit in your country.
You should say:


where it is


how to get there


what there is to do when you are there


and explain why you recommend this place.
I have many topic cards similar to this one.

I will take the opportunity during the lesson to assess your English level and correct any mistakes that you make.

I´m looking forward to meeting you!

James
Lessons offered by this tutor
Feedback from students
50分の会話レッスンを受けました。基礎的な間違いが多く中々上達しないのですが、自分が話したい話題を選べるのは嬉しいです。 いつもしっかりとフィードバックしていただくこともありがたいです。

久しぶりにレッスンを受講しました。中々単語が出てこない状況でも待っていてくれます。フィードバックも沢山あり、いつも通り中身の濃いレッスンになりました。

中々英語は出てこなくても、待ってくれて丁寧に教えてくれます。自分のレベルに合わせて話してくれる事も嬉しくて続ける事が出来ています。

待機中でしたが50分と長いチャットに挑戦してみました。言葉が出てこなかったり、言いたい事を途中で忘れてしまっても、しっかりフォローして会話が続く様にサポートしてくれました。今回はいつも以上に単語や話したい事が上手く話せなかったのですが、ジェームス先生ならではのレッスンで50分乗り切りました。本当にどなたにもお勧めできる先生だと思います。

James's lesson is useful for speaking. He gave me some feedbacks and corrected my mistakes in the end of class.