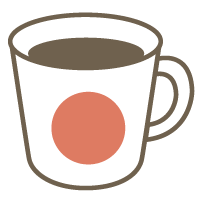 Japanese

Pronunciation

Speaking
General Discussion
Pick a topic from the list of 18, including travel, life, news... and etc. Let's have fun talking about it!
(Please note that this profile has been translated by Cafetalk for easier understanding. The tutor doesn't speak English.)

Level: Lower-intermediate and above
Lesson Content: Have a free conversation about the topic you chose from a list of 18 topics. You can choose the same topic as many times as you want. I sometimes assign you to make a sentence.
【List of topics】
1. Self-introduction
2. Your favorite food
3. Shopping
4. Your favorite place
5. Travel plans and experiences
6. Describe a person (Your family member, friend, a famous person, etc.)
7. How was your day?
8. Recent news
9. Difference between your country and other countries
10. Health
11. Job Experiences
12. Job Hunting (Interviews and resume preparation, etc.)
13. Your worries
14. Your childhood memory
15. What made you happy recently?
16. Your experience of failure
17. TV shows, movies, and comics (Tell me about what the story was like!)
18. Any other topics that you would like to share with me! :)

Cafetalk Translation July 2018
Lessons offered by this tutor
Feedback from students
Teacher Miki is quite friendly and thoughtfully. You can have fun time with her via this lesson. :)

第一次上老師的課程,不會有很大的壓力,雖然時間很短但能有效運用文法進行會話練習。

老師很親切,可以配合學生程度及需求調整課程內容,期待下一次上課!

喜歡笑口常開的老師,聊起天還輕鬆沒負擔,而且老師能很容易理解學生想表達的意思,教導最適合的日文用法。