Smooth Conversation with Using Translator's Workbook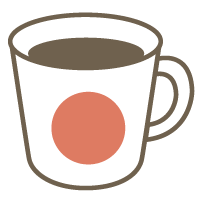 Japanese

Pronunciation

Grammar

Vocabulary

Speaking
I can read the sentence and understand it, but I cannot come up with the right sentence during the conversation... Then, this lesson is for you!
(Please note that this profile has been translated by Cafetalk for easier understanding. The tutor doesn't speak English.)

Levels: Lower-intermediate〜
Lesson Content: Translate Chinese dialogue into Japanese. During this lesson, we will check related vocabularies, idioms, pronunciation, and grammar.


***What you can do in this lesson***


You become aware of your weak point.




You can learn the differences between the expressions in Chinese and Japanese.






You can practice making sentences quickly.




You can increase your knowledge of Japanese expressions right away.





☺ We will chat a lot during this lesson. We will learn Japanese in a relaxed atmosphere. :)

Cafetalk Translation July 2018

Material:
Original Material
Lessons offered by this tutor
Feedback from students
第一次和Miki老師上課.上課氣氛很輕鬆. 老師很用心有準備自己的教材.很多造句練習,把之前學過但是記不太起來的文法單字再練習一次:)

上了翻譯的課程,很多文法學過但是不太會使用,覺得上翻譯課很有幫助,會想要繼續上下去!

老師謝謝您的耐心~雖然很抱歉我一直想講中文,但是會話的部分我會再加強的,希望每個禮拜都能有美好的收穫~

先生、優しいです。 何月授業がやてない、私のこと覚えます。 本当嬉しいです。