Start Here! (Pronunciation and Greetings)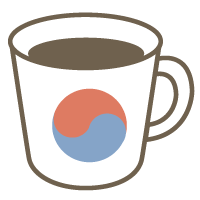 Korean

Good for beginners

Pronunciation

Grammar
Ready to start learning Korean? We will pay special attention to areas that Japanese learners struggle with, learning patiently and deliberately at your preferred pace.
*.゜。:+*.*.゜。:+*.゜。:+*.゜。:+*.゜。:+*.゜。:+*.゜。:+*.゜。:+*.゜

This year will be my 7th year as a Korean teacher. I have experience teaching at companies, universities, and to individuals. I offer customized lessons arranged to fit each individual's needs.
*.゜。:+*.゜。:+*.゜。:+*.゜。:+*.゜。:+*.゜。:+*.゜。:+*.゜。:+*.゜。*

■Lesson Objectives
Learn hangul pronunciation, basic greetings, basic phrases

■Target Level
Beginners

■Class Materials
I will prepare the class materials, but if there are any textbooks that you prefer, please don't hesitate to let me know. If you want to use a particular textbook, please email me the URL or a scan beforehand. Most of the text that I have prepared for this class are PDF files.

■About Me

여러분 안녕하세요!저는 아야매입니다.(Hello everyone! I'm Ayame)



This year will be my 7th year as a Korean teacher. When I first decided to study abroad at Korea's Yonsei University, I was a complete beginner and couldn't follow what was happening during class. I had to take supplementary courses and I remember crying while studying at a cafe in Myeong-dong. However, I never gave up, worked my way up until graduation, and now I am pursuing a career in teaching Korean. I also have experience teaching Japanese in Korea. The students I taught successfully passed their entrance exams to Japanese universities.



When it comes to studying Korean, I am confident that I can show you how to conquer your stumbling blocks because I had to overcome the same struggles. It is very important to study continuously, but don't worry! I will match the lesson to your pace, so please relax and enjoy the class.

Lessons offered by this tutor
Feedback from students
発音でアドバイスをいただきたくてうけました。 日本の先生なので、日本人の間違いやすい所や、協調しないといけないところを教わりました。

韓国ドラマ好きで、韓国語を勉強するぞ!と思いましたが、文字がドンドン複雑化して行くので挫折仕掛けてましたが、先生のレッスンを受けて自分では気づかない新たな発見があり、ビックリ感動しました‼️ また、一歩前に進めるような気になりました。ありがとうございました??

あやめ先生は韓国語のコツを教えてもらって、嬉しいです。 韓国語を勉強しましたが、難しそうしか覚えていませんが、あやめ先生の説明だたっら、できるかもと気がします。

とても分かりやすい説明で、順序だてて教えていただけるので、時間を無駄にせず学べる感じもよかったです。また、時間を作って習いたいと思います。

久しぶりに受講しました。いつものように本当にご丁寧なご指導でした。今回は韓国の友人へのお誕生日メッセージの発音指導をお願いしました。 なかなか上手くハングルが読めなかったり、発音できなかったりでしたが、本当にご丁寧で分かりやすいご指導でいつも感謝しております。 忘れている事が沢山ですが、また徐々に韓国語勉強していきたいです。先生からいただいた注意点を守って練習します。ありがとうございました。